Bipartisan water conservation working group formed by Assembly Member Eduardo Garcia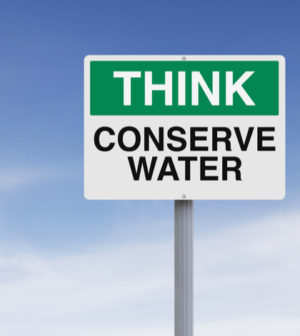 On the heels of Governor Jerry Brown's proposed budget calling for additional water conservation plans, Assembly Member Eduardo Garcia (D-56th District-Coachella) chair of Assembly Committee on Water, Parks, and Wildlife, has mobilized a bipartisan working group to address water conservation policy and proposed legislation throughout California.
Members of the working group include Assembly Member James Gallagher (R-3rd District-Yuba City), Assembly Member Shirley Weber (D-79th District-San Diego), Assembly Member Anna Caballero (D-30th District-Salinas), Assembly Member Joaquin Arambula (D-31st District-Fresno), Assembly Member Richard Bloom (D-50th District-Santa Monica), Assembly Member Frank Bigelow (R-5th District-O'Neals) and Assembly Member Brian Dahle (R-1st District-Bieber).
The working group also includes two additional Assembly Members who are authors of competing legislative water proposals. Assembly Member Laura Friedman (D-43rd District-Glendale) has authored three water bills – AB 1667, AB 1668 and AB 1669 – all three of which have cleared the Assembly Committee on Water, Parks, and Wildlife and are in the suspense file for the Assembly Appropriations Committee. Assembly Member Blanca Rubio (D-48th District-Baldwin Park) has authored two water bills – AB 968 and AB 1654. Like Friedman's bills, Rubio's bills also cleared the Assembly Committee on Water, Parks, and Wildlife and remain in the Assembly Appropriations Committee's suspense file.
"Governor Brown's proposed budget calls for an increase in water conservation investments. The Legislature must be proactive and get to work establishing the framework for what those policies should look like," stated Assemblymember Garcia. "It is essential to engage my colleagues from both sides of the aisle and representative of California's diverse terrain. We have assembled a balance of rural, urban, coastal, mountain, northern and southern voices committed to setting equitable priorities to protect our state's most precious resource."
It is anticipated that the working group will meet for several opportunities to discuss the direction of water conservation in California, new opportunities for water conservation and the need to preserve this limited resource.