Chino Basin Water Conservation District plans October Landscape and Water Conservation Festival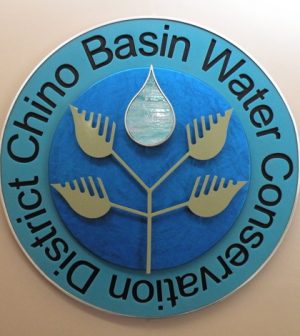 The Chino Basin Water Conservation District (CBWCD) has announced the plans and schedule for their annual Landscape and Water Conservation Festival. The event will be held Saturday, Oct. 21 from 9 a.m., to 2 p.m. at the district's water conservation garden at 4594 San Bernardino Ave. in Montclair.
The family-friendly event features opportunities to learn more about water wise landscaping and water conservation through free workshops, demonstrations, and resources to help attendees be successful in achieving a water efficient home and yard. Activities are planning for both children and adults.
The schedule includes:
9:00 – 10:30 a.m. –"Backyard Orchard Culture"
This is an opportunity to learn the basics of backyard fruit tree management and maintenance with local expert Tom Spellman from Dave Wilson Nursery. Tom will also show you how to prolong the harvest of fruit at home.
11:30 a.m. – 12:15 p.m. — "Drought-Proof Your Landscape with Greywater"
Greywater– water from sinks, showers, and washing machines — is a great source of irrigation and can dramatically reduce your outdoor water use. Greywater systems are especially important in times of drought. This workshop will provide information about common and popular greywater systems, design considerations, water saving potential, costs, regulations, health and safety, soaps and products, and how to choose a system that is a good match for your home and landscape.
12:30 – 1:15 p.m. — "How to Attract Pollinators and Beneficial Insects to Your Garden"
Pollinators and beneficial insects are a part of our environment. Learn from UCCE Master Gardener, Lucy Heyming, about the types of plants and flowers that will attract and keep them in your garden and other tips that provide support for beneficial insects and pollinators in our region.
2:00 – 2:45 p.m. — "DIY Home Garden Design & Plant Selections from the Demo Garden"
Learn the basics of how to design a beautiful, yet simple-to-maintain, low-water home garden. Presenter Scott Kleinrock and the team at CBWCD are available to help you tackle your next gardening project.
Additionally, youth entertainment through the day includes:
10:00 – 10:30 a.m. and again from 12:45 a.m. – 1:15 p.m. — Live Performance of "The Water Files" by acclaimed children's theater group, National Theatre for Children.
11 a.m. –  2 p.m. — Pumpkin Succulent Centerpiece class
This is your opportunity to create a lovely autumn centerpiece. Learn the process of how to plant to ensure each centerpiece lasts for a few months.
12:00 PM — Pumpkin Decorating Contest Judging
Enter our Pumpkin Decorating Contest sponsored by Heroes and Legends Restaurant. Pick one of our pumpkins and decorate it! It's that easy.
Other activities for children during the Landscape and Water Conservation Festival include: visits to the pumpkin patch; a free ice pop; face painting; visits with Sam, CBWCD's 100-pound tortoise; painting the community mural; free games and prizes; educational exhibits and workshops about water conservation and sustainable landscaping; and don't forget to take pictures at our selfie booth and sing along with Queen Green!
Raffle drawing prizes to be awarded will include: ultra-high efficiency toilets with installation; a smart irrigation control clock; soil moisture sensing system; $50 gift certificates to O.F Wolinbarger Inc.; rain barrel; shade tree; herb container garden; various drought tolerant plants; compost bins…and more!
The October Landscape and Water Conservation Festival is sponsored by CBWCD, the Chino Basin Watermaster, Fontana Water Company, Inland Empire Utilities Agency, Monte Vista Wter District, the San Antonio Water Co. and the cities of Chino, Chino Hills, Ontario and Upland.