Chino Basin Water Conservation District to host symposium on statewide conservation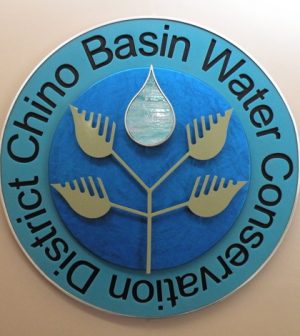 The Chino Basin Water Conservation District has announced a statewide symposium on conservation slated for Thursday, June 29 from 8 a.m. to 1 p.m. at the district's Water Conservation Center in Montclair. The agenda will include discussions of the next steps for water professionals in 'Making Water Conservation a Way of Life."
The discussion will focus on the unique challenges facing water agencies as well as their customers and stakeholders. Although Governor Jerry Brown has lifted the state-mandated drought regulations, new legislation has immediate implications for water agencies statewide. This is especially true in Southern California and the Inland Empire.
Topics for the symposium will include:
Framework Fundamentals – Implementing the Governor's Executive Order
Equity & Enforcement – Fairness Among California's Water Providers
Water Use Efficiency Targets – Integrating Conservation with Resilient Water Management
Conservation & Agriculture – Balancing Producers, Planners & Partners
Chris Austin, author of Maven's Notebook, an online water digest, will moderate the discussion. A list of speakers and the full agenda will be released soon.
The $25 symposium will be held at 4594 San Bernardino St. in Montclair. The registration fee includes both a continental breakfast and lunch. Space is limited so early registration is encouraged at:  https://www.eventbrite.com/e/we-have-the-framework-now-what-a-symposium-on-statewide-conservation-tickets-33822550158?ref=ebtn.