Department of Water Resources announces water-energy grants to 14 agencies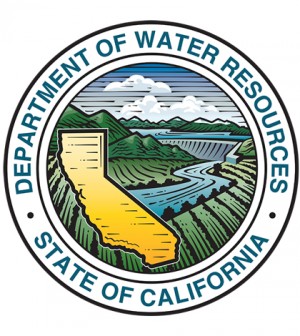 Fourteen agencies and organizations have been awarded grants totaling nearly $18 million for projects that reduce greenhouse gas emissions and improve water and energy use efficiency according to new information from the state's Department of Water Resources (DWR). The smallest grant is $28,445; the largest is $3 million.
The awards will fund proposals under the 2016 Water-Energy Grant Program. The Water-Energy Grant Program is part of California Climate Investments, a statewide program that puts billions of cap-and-trade dollars to work reducing greenhouse gas emissions, strengthening the economy and improving public health and the environment, particularly in disadvantaged communities.
California Climate Investment projects include affordable housing, renewable energy, public transportation, zero-emission vehicles, environmental restoration, more sustainable agriculture, recycling and more. At least 35 percent of these investments are made in disadvantaged and low-income communities. The cap-and-trade program also creates a financial incentive for industries to invest in clean technologies and develop innovative ways to reduce pollution.
The recipients of the $17,721,805 grants and the projects along with the final award amount are:
Amador Tuolumne Community Action Agency — A-TCAA DAC Residential Water-Energy Conservation Program — $ 720,770
Association of California Community and Energy Services — Low Income Residential Water Measures — $ 1,960,297
California State University Foundation — Water and Energy Efficiency Retrofits for the California State University — $ 1,272,654
City of Rialto — Rialto Water Savings Initiative — $ 191,250
Ecology Action — WaterLink-Monterey Bay Area — $ 2,468,585
Ecology Action — WaterLink-South San Francisco Bay Area — $ 2,463,609
Long Beach Water Department — Commercial Food Service Pre-Rinse Spray Valve and Faucet Aerator Project — $ 28,445
Pasadena Water and Power — Water and Energy Direct Install Program (WeDIP) Expansion — $1,245,570
Proteus, Inc. — Billion Gallon Challenge: Tulare & Kern Counties — $ 3,000,000
Proteus, Inc. — Billion Gallon Challenge: Fresno & Kings Counties — $ 3,000,000
SEMCU Foundation Inc. — SEMCU Residential Washer Rebate Program — $ 199,500
Sonoma County Water Agency — Sonoma-Marin Saving Water Partnership Water-Energy Rebate Program for Restaurants — $ 370,500
West Basin Municipal Water District — Cash For Kitchens — $ 294,125
West Basin Municipal Water District — DAC Water-Energy Savings Initiative Program — $ 506,500
Approximately $1.28 million will be utilized to meet post project monitoring requirements of the Air Resources Board (ARB) as per the "Funding Guidelines for Agencies that Administer California Climate Investments." DWR considered two monitoring options: 1) third party monitoring by the University of California and 2) providing additional funding directly to grantees to carry out the necessary monitoring. After considering public comments, DWR will move forward with both monitoring options. Some applicants will be awarded additional funding for ARB monitoring though the exact amounts will be based on to-be-approved ARB monitoring plans.