District Landscape Contest Now Accepting Applications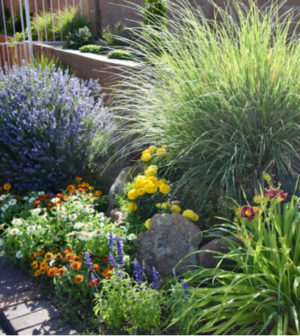 Cucamonga Valley Water District (CVWD) has opened the application period for its annual Water Savvy Landscape Contest. According to CVWD, the goal of the program is to promote outdoor water use efficiency through landscaping by recognizing customers whose landscapes are both beautiful and water saving.
"Using our precious water resource wisely is always important, and we commend residents who are doing their part through their water efficient landscapes," stated CVWD Board President James V. Curatalo Jr. "The Landscape Contest is a great way to showcase examples of beautiful landscapes that also save water. If you or your neighbors have a model landscape, we encourage you to apply!"
Participating landscapes will be judged by water use efficiency, appearance, plant selection, and irrigation design.
The annual competition is sponsored by Southern California Edison and is open to all CVWD customers. Applications will be accepted through April 30, 2020. Up to four winners will receive a $250 gift card to a local nursery, a sign for their yard, and other recognition from CVWD.
CVWD is committed to assisting customers in improving outdoor water use efficiency and educating residents through programs like the Water Savvy Garden Tour, its water timer tune-up programs, and drought tolerant landscape workshops. For more information about the Water Savvy Landscape Contest, and to apply, visit CVWDwater.com or call (909) 987-2591.