District Program Offers Free Water Saving Kits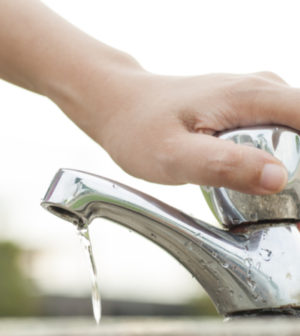 West Basin Municipal Water District (West Basin), a wholesale water agency that serves nearly one million people in 17 cities and unincorporated areas in Los Angeles County has launched a new water savings device and rebate program.
The Change & Save program is designed to assist communities in West Basin's service area that have historically lower water conservation program participation rates. By participating in the program, residents can reduce water consumption and save money.
As a part of the program, West Basin is offering eligible residents free water savings device kits and a $500 rebate for a qualifying high-efficiency clothes washer, but residents need to act fast as the program will only be available for a limited time. Residents also have to request an in-home appointment and participate in a survey to receive their water savings kit.
"We anticipate a high response to Change & Save due to the $500 rebate being the highest amount offered in the State of California for a program of its kind," said West Basin Board President Gloria D. Gray.  "We encourage local residents to take advantage of this limited opportunity to conserve water using innovative water saving devices and high efficiency appliances, which could ultimately lower their water bills and save money."
Change & Save device kits will be distributed on a first-come, first-served basis and the in-home survey is required. Appointments can be scheduled by calling the South Bay Environmental Services Center at (310) 371-4633 or emailing contactus@change-save.com. More information on the program is available at www.change-save.com.