Dr Pepper Snapple Group Partners with The Nature Conservancy on Watershed Protection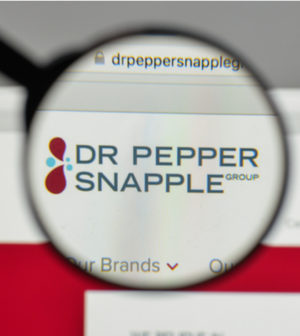 Casimiro PT / Shutterstock.com
By Jim Steinberg
Over the next three years the Dr Pepper Snapple Group will give $750,000 in support of the Los Angeles River and the American and Sacramento rivers in Northern California.
These new California projects continue a longstanding relationship between the DPS Group and The Nature Conservancy.
In its home state of Texas, DPS committed $2 million for the nature conservancy to focus on watershed conservation projects in a collaborative effort starting in 2012.
"Our work with The Nature Conservancy takes our focus on water beyond our operations to the watersheds in our communities," said Kelly Smith, senior director, government affairs and sustainability at Dr Pepper Snapple Group. "We are proud of the impacts our contributions have made in our home state of Texas, and we hope the action we'll be taking out west will bring California another step forward in its conservation efforts."
DPS relies on the state's freshwater resources for its production facilities in Sacramento, Vernon and Victorville.
The American, Sacramento and Los Angeles Rivers are crucial to California's water supply and water infrastructure, and the support from DPS will be used primarily for water quality assessment, developing natural infrastructure for capturing and cleaning storm water and ongoing conservation activities to preserve the land and waters that support the hydrology of the state.
"We are thankful for Dr Pepper Snapple Group's commitment to conserving the most important resource on our planet – water," said Jason Pelletier, director of California Lands Program at The Nature Conservancy. "Southern California and the Central Valley are home to approximately 76 percent of the state's population, so the conservation work that DPS supports will help ensure Californians have access to clean, reliable sources of water for many years to come."
The investment in ongoing conservation and freshwater protection for California water will focus on clean and ample water for the state, including increasing water flow and conserving and restoring the land at the headwaters of some of California's most important rivers.