Earth Night in the Garden Returns for a Final Year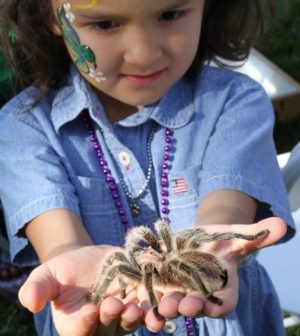 Earth Night in the Garden is celebrating its final year with a FREE celebration that the whole family will enjoy. On Friday, April 20, 2018 from 3:00-7:00 P.M. the community is invited to  join the fun with activities that celebrate Earth Day, water efficiency and an appreciation for our water resources. In addition to exciting hands-on learning opportunities there will be face painters and an environmental magician performing throughout the afternoon. Pam the Ladybug will be fluttering around the garden with 70,000 ladybugs during hourly ladybug releases.
A new addition to this year's event will include photo opportunities with some of Western Municipal Water District's real-life operations trucks, including a service and vactor truck. Children will enjoy interacting with creepy, crawly creatures and reptiles. Crafts, raffle prizes and kettle corn are also part of the fun! Costumed characters will be roam the garden, including Drippy the Water Drop, Mother Nature, Mr. Ribbit and Busy Bee.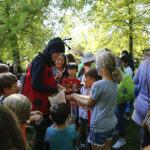 First started in 2007, the Earth Night in the Garden event began as a humble Native Nights in the Landscapes Southern California Style garden and later evolved into the well-recognized  event that it is today.
Earth Night in the Garden will take place at Landscapes Southern California Style, 450 E. Alessandro Boulevard in Riverside CA. After this year's event, there are no future plans for Earth Night. Garden ownership has changed and this will be the final year for the event.