Grants for WaterSMART small-scale water efficiency projects announced by Bureau of Reclamation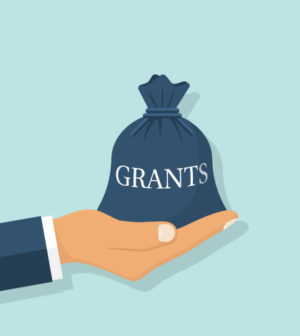 The U.S. Department of the Interior's Secretary Ryan Zinke, on behalf of the Bureau of Reclamation has announced grant funding for 57 communities in 15 states including 10 projects in California. The 57 projects will receive a total $3.6 million as part of the WaterSMART grants program.
"This funding provides essential tools for stretching limited water supplies by helping 57 communities conserve and manage them more efficiently," said Secretary Ryan Zinke. "These grants are just part of the toolkit for bridging the gap between water supply and demand. Leveraging the grants helps boost state and local efforts to protect water supplies."
The WaterSMART Program aims to improve water conservation and sustainability thereby assisting water resource managers in making sound decisions about water use. The program identifies strategies to ensure each generation, now and in the future, will have sufficient amounts of clean water for drinking, economic activities, recreation and a healthy ecosystem.
The ten California projects to receive WaterSMART funding includes:
City of Big Bear Lake, Water System Facilities Automation Projects
Reclamation Funding: $75,000; Total Project Cost: $150,000
The city of Big Bear Lake will install variable frequency drive motor starter units in four well-pumping plant sites. As part of the upgrade, the city will also add new pressure and water level sensing devices and displays, and update the telemetry control system. Upon project completion, the city will be able to control and regulate the pumping of each well, based on system needs and aquifer water levels.
City of Coachella, Advanced Metering Infrastructure
Reclamation Funding: $75,000; Total Project Cost: $150,000
The city of Coachella will install three base stations to collect data from Advanced Metering Infrastructure (AMI) registers on water meters and a repeater station to be transmitted through a cellular connection to a cloud based data server. The data will be populated into a billing system available to customers and customer service representatives.
City of Norwalk, Weather-based Irrigation Controllers Installation Project
Reclamation Funding: $74,500; Total Project Cost: $149,338
The city of Norwalk will install weather-based smart controller irrigation systems in eight of its 12 public parks. The systems will replace old, inefficient manually-programmed systems that result in over-watering at the parks. The city has conserved 37 percent of water demands at a city park where the technology was recently installed. The project will help the city meet goals defined in its 2015 Urban Water Management Plan.
City of Sanger, SCADA System Upgrades for Accuracy, Efficiency and Reliability Reclamation
Reclamation Funding: $75,000; Total Project Cost: $150,000
The city of Sanger will improve the supervisory control and data acquisition (SCADA) system that operates the Sanger municipal water system. The upgrades include programmable logic controllers, magnetic flow meters, and associated communications equipment at each of the city's eight well sites. The project will result in more accurate measurement and better detection and correction of inefficiencies in water use. The project implements policies and objectives identified in the city's Urban Water Management Plan.
Yuba City, Irrigation Systems Upgrade Project
Reclamation Funding: $73,996; Total Project Cost: $147,993
Yuba City will install irrigation controllers in 11 public parks and 13 landscape management districts. The weather-based irrigation controllers will reduce overwatering by applying water only when needed. The new irrigation controllers will reduce water use, increase water sustainability and reduce operation and maintenance costs. The project will also enable the city to continue providing the minimum water needed at parks and green spaces for recreation and exercise opportunities. The project supports the city's commitment to reducing per capita urban water use by 20 percent by 2020.
Eastern Municipal Water District, Residential Spray-to-Drip Retrofit Program
Reclamation Funding: $70,000; Total Project Cost: $152,953
The Eastern Municipal Water District in southern California will provide rebates to retrofit 700 landscape spray systems with drip irrigation systems. The more efficient drip irrigation systems are expected to conserve 350 acre-feet annually. The project is supported by the district's Water Use Efficiency Master Plan.
El Camino Irrigation District, Conveyance Efficiency Upgrade (Pump 1)
Reclamation Funding: $31,135; Total Project Cost: $72,242
The El Camino Irrigation District in northern California will replace 2,020 feet of concrete pipeline with PVC pipe. The current section of pipeline has water leaks that, once eliminated, will benefit most users as this section of pipe is closest to a pump station. In addition, the district will replace hub gates, customer valves and air vents associated with the new pipelines and install a direct read flow meter for improved water measurement capabilities. This project supports the many collaborative efforts that the district is involved in related to water management in the region.
Helendale Community Services District, AMI Smart Meter Installation Program
Reclamation Funding: $75,000; Total Project Cost: $150,000
The Helendale Community Services District in southern California will install 400 Advanced Metering Infrastructure (AMI) Smart Meters, 400 AMI radios, a radio tower and all necessary hardware to upgrade their outdated meters. AMI technology will assist the district in water planning, water conservation efforts and enhance customer service. The project is part of the district's Capital Improvement Plan.
Tulare Irrigation District, SCADA System Modernization Project
Reclamation Funding: $73,150; Total Project Cost: $148,912
The Tulare Irrigation District will improve and expand its current SCADA system by converting existing district SCADA sites to a new web-based SCADA interface platform to enhance the capability of the district to manage surface water supplies. New control and monitoring components will be installed and remote hand-held SCADA monitoring tablets will be purchased. The upgraded system includes a new modern web-based interface to better facilitate access of the system, real-time data acquisition and visualization, data retention capability and increased security of the system. This project supports goals identified in the district's Water Management Plan and System Optimization Review.
South Tahoe Public Utility District, Pressure Reducing Valve SCADA Upgrades Reclamation
Reclamation Funding: $75,000; Total Project Cost: $150,000
The South Tahoe Public Utility District will improve its water supply system reliability and accounting by installing metering and instrumentation at a remote pressure reducing valve station. The acquired data will be incorporated into the district's existing SCADA system. The upgraded monitoring will improve notification and response time, and better identify and correct sources of unaccounted water by tracking water entering the pressure zone. This project is part of a larger, on-going effort to develop a water delivery system communication system.
The 57 communities awarded grants are found in Arizona, California, Colorado, Idaho, Kansas, North Dakota, Nebraska, New Mexico, Nevada, Oklahoma, Oregon, South Dakota, Texas, Utah, and Washington. The largest grant funding of $75,000 each for the Small-Scale Water Efficiency Projects went to several projects. The small grant awarded for Small-Scale Water Efficiency Projects went to the Shoshone-Bannock Tribes (Idaho) Fort Hall Business Council, Water Measurement – Fort Hall Irrigation Project. With a total project cost of $40,495, the Shoshone-Bannock Tribes received a $20,000 grant.
The tribes will purchase and install nine surface water measurement devices with wireless telemetry data transfer capability to improve the water monitoring system on the Fort Hall Irrigation Project.