Innovative Conservation Program seeks proposals for water-saving devices and technologies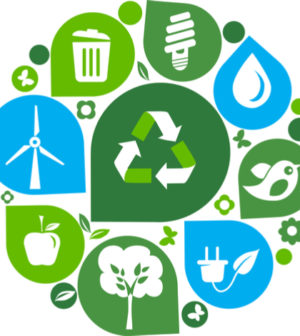 The Innovative Conservation Program (ICP) — a partnership among Metropolitan Water District of Southern California, Reclamation, Western Resource Advocates, Southern Nevada Water Authority, Central Arizona Project and Southern California Gas Company – is seeking grant applications for the next generation of water saving devices and technologies. The program is designed to fund research that will document water savings and reliability of innovative water savings devices.
ICP was launched in 2001 by the Metropolitan Water District of Southern California. Since 2013, Metropolitan has partnered with other funding agencies to increase the total award funding available. The program has awarded 67 grants totaling $2.4 million during six two-year funding cycles. The program has funded research into technologies that cut the water needs of grass, irrigation systems for vineyards and other crops, recycled water systems for particular water intensive machines, a device that uses minimal water to clean patios and large surface areas, and other technologies developed by entrepreneurs, research institutes, equipment manufacturers and public agencies.
Since the establishment of the Innovative Conservation Program, Metropolitan and the funding partners have received almost 400 proposals requesting $36 million of funding. Although Metropolitan is located in Southern California, ICP welcomes proposals from outside Metropolitan's service area as long as the results of the demonstrations could be applicable to the region.
The objectives of the Innovative Conservation Program include:
Supporting the demonstration of innovative water saving devices;
Establishing a real-world water use baseline;
Increasing public knowledge of water savings and reliability;
Encouraging the use of innovative water management and conservation technologies by the general public; and
Continuing and increasing collaboration with Reclamation to advance water use efficiency in Southern California.
Subject to funding availability, a total of $550,000 will be competitively awarded to proposals seeking up to $50,000. An informational webinar will be hosted Wednesday, Feb 21 at 11 a.m. Registration information and additional details, including proposal submission instructions, are available at http://mwdh2o.com/ICP. The grant application period closes March 22 at 1:00 p.m. PST.
For any additional information or questions regarding the terms and conditions of the grant applications, contact Dr. Marcia Ferreira at mferreira@mwdh2o.com prior to the submission deadline.