LADWP Awards $1.4 Million in Energy Efficiency, Water Conservation Grants to 24 Non-Profits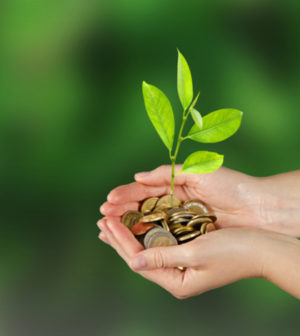 Twenty-four non-profit organizations have been tapped by the Los Angeles Department of Water and Power (LADWP) to share in $1.4 million to develop and implement programs focused on improving energy efficiency and water conservation throughout the Los Angeles area. Of special note in this year's grants LADWP funding distribution is the inclusion of a grant for an Owens Valley-based non-profit organization, High Sierra Energy Foundation. The Owen Valley non-profit joins 23 other philanthropic organizations in the Los Angeles area's 15 Council Districts as awardees of LADWP's Community Partnership Outreach Grants Program (CPOGP).
The High Sierra Energy Foundation will use the CPOGP funds to provide information to Owens Valley customers about LADWP programs, incentives and rebates, with specific attention to the region's tribal and low-income communities. The foundation will also use grant monies to install a weather station in the Bishop City Park that will gather the up-to-date weather information. This information has the potential for weather forecasts to help promote more informed use of air conditioning or heating systems in the Owens Valley that can lead to energy conservation.
"Engaging with our Owens Valley customers on the programs and incentives LADWP offers is an exciting opportunity for collaboration, with the goal of building and strengthening our partnership with organizations like High Sierra Energy Foundation that help us spread the word about the many money-saving programs LADWP offers our customers," said Wright.
The Community Partnership Outreach Grants Program funds are allocated to non-profit organizations to aid in reaching LADWP customers that may not be reached through traditional communication strategies. These agencies will strive to assist in changing behaviors in the use of water and power by customers in informing them of ways to reduce their energy and water use. The portfolio of the current awardees builds upon the success of the initial American Recovery and Reinvestment Act funded grants first offered by LADWP in fiscal year 2011-12.
The LADWP program has provided over $8 million in funding for more than 140 education and outreach projects, engaging hundreds of thousands of students, residents and businesses in the past seven years.
"These organizations exemplify the best of what Los Angeles has to offer by focusing on energy and water efficiency in our communities and neighborhoods," said LADWP General Manager David H. Wright. "The conservation partnership grants are one part of a larger effort to promote energy efficiency and help meet LADWP's goal of reducing energy consumption by 15 percent by 2020."