Malibu and Topanga Canyons Challenge Community to Save 28-Million Gallons of Water Annually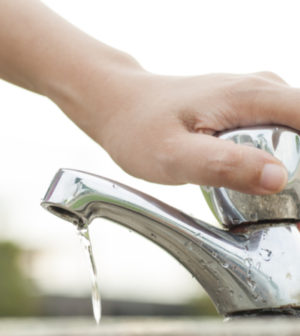 On May 31, California Governor Jerry Brown signed into law SB 606 establishing an indoor water use goal of 55 gallons of water per person per day through 2025. The legislation reaches ever further by instituting water goals of 52.5 gallons from 2025 to 2030 and 50 gallons beginning in 2030.
But the city of Malibu, Los Angeles County Waterworks (LACW) and West Basin Municipal Water District (WBMWD) are challenging their consumers to begin saving even more water now with the very recent launch of a comprehensive water conservation program. The Malibu Smart and Topanga Smart water savings programs are aimed to help both residential customers and businesses reduce water use.
With California's persistent drought conditions, increasing temperatures, climate changes and an increasingly long and more threatening fire season, water saving measures have become even more important. The goal of the Malibu Smart and Topanga Smart water savings programs is to save 28-million gallons of water annually.
"For decades, Los Angeles County has actively pushed to ensure that we have enough water to survive, and more than that, to thrive—despite longer and harsher droughts," said Los Angeles County (LAC) Third District Supervisor and Chair of the Board of Supervisors Sheila Kuehl. "This program will introduce residents to innovative water conservation technologies that will save water and provide water resiliency for current and future generations."
Through the new programs residents of Malibu and Topanga will be assisted in their water-savings efforts through a guided water-efficiency program that helps customers get rebates for installing the latest watering technologies. Technologies used inside the house can now be utilized for outdoor water savings.
"Climate change and longer, more frequent periods of dry conditions are a major concern for our communities, particularly when it comes to fire danger," said Scott Houston, director, West Basin Municipal Water District. "Smart planning allows you to reduce the risk of fire and maintain your landscape while using less water. Our new program provides the resources to combine water-efficiency and technology to more effectively conserve water while helping to protect the significant investments that Malibu and Topanga homeowners have made to their property."
The largest opportunity for savings exists in the landscape, where 50-60 percent of residential water is used outdoors. Malibu and Topanga residents will be able to receive incentives for smart irrigation technologies, which can be controlled by a smart phone and are capable of identifying leaks before they become costly issues.
"This program gives community members an opportunity to invest in their homes by updating to the latest water management technologies," said Malibu Mayor Rick Mullen. "Our residents take pride in their homes and their community. It is important that we do what we can to reduce our water use while also appropriately watering outdoors to prevent dead and dry brush around our homes.
Additionally, residents who want to participate in turf removable, a lawn replacement rebate is also available.
Malibu Smart and Topanga Smart water savings programs are operated through the use of Prop 84 funds. For more information or to participate, call (310) 554-6210, or email us at: water@malibusmart.org for Malibu residents and water@topangasmart.org for Topanga Canyon residents. For rebates and water-saving tips, visit: www.socalwatersmart.com.