Quagga & Zebra Mussel Prevention Grant Applications Available for Uninfested CA Water Bodies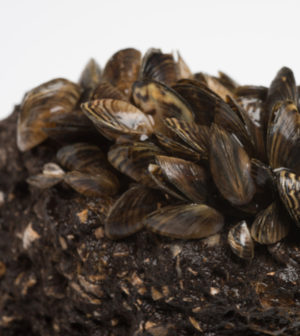 Public agencies with waterways uninfested with quagga and zebra mussels are being encouraged to apply for grants to prevent the spread of invasive mussels in California water bodies by May 10 by 5 p.m. The Division of Boating and Waterways (DBW) is providing $3.75 million in funding from the Quagga and Zebra Mussel Infestation Prevention Grant Program (QZ Grant Program) for eligible, and subsequently selected, applicants.
Invasive mussels, which include quagga and zebra mussels, are small shellfish that were first introduced into the Great Lakes area in 1988 by cargo ships traveling from Eastern Europe. They quickly spread to 12 states within ten years and have since spread through the Metropolitan Water District's (MWD) Colorado River Aqueduct to reservoirs in Southern California. Currently 15 reservoirs in San Diego and Riverside Counties, as well as a small reservoir in San Benito County have been infested by these small mussels.
"California water body authorities very early recognized the westward spread of mussel infestation via the Colorado River system and the potential harm to state waterways should our lakes and reservoirs be invaded," says DBW Acting Deputy Director Ramona Fernandez. "To help prevent California waterways from infestation, DBW is authorized to provide grants to entities that own or manage any aspect of the water in a publicly accessible reservoir that is currently mussel free."
DBW has indicated that funds are available for prevention projects such as educational signage and outreach, launch monitors, planning, watercraft decontamination units and watercraft inspection stations and inspectors. These competitive grants are intended to augment local resources. Uninfested reservoirs are defined in Section 6004.5 of the California Water Code; managers and owners of these qualifying water bodies are eligible to apply.
Mandatory boat inspections for aquatic mussels are gearing up for the season. The Los Angeles Department of Water & Power (LADWP) began mandatory inspections at Crowley Lake on Wednesday at both the Crowley Lake South Landing and in Bishop; all boats entering Lake Crowley will be inspected. Any boat showing signs of contamination, or is found to contain any water or debris that might harbor mussels, will be disallowed enter to Crowley Lake. Crowley Lake will be opening for the fishing season effective Saturday, April 27.
For more information on the QZ Grant Program go to: http://www.dbw.parks.ca.gov/?page_id=28822.