Reclamation Launches Prize Competition to Keep Fish Safe from Water Diversions and Intakes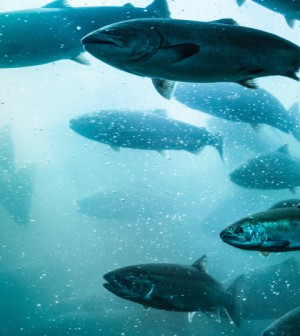 A theoretical challenge was issued by the Bureau of Reclamation earlier this week to help protect fish from water diversions and intakes. Reclamation is seeking ideas to help keep fish away from these hazards now through May 6, 2019, at 11:59 p.m. EDT.
Although various exclusion methods currently exist to keep some fish species from entering diversions and intakes advanced methods are needed to protect a wider range and size of fish species, reduce the cost of operating, maintaining and constructing conventional fish exclusion methods and to improve efficiency of those various protections. Applicants for this prize competition must submit a written proposal that describes the fish exclusion idea in detail including drawings, illustrations, specifications, supporting data or literature, and any other things that would be needed to bring the idea to practice.
A total prize pool of $75,000 is available for this competition; additional multi-stage competitions may follow this one. The minimum full award for this competition is $15,000 and partial prizes may be awarded.
"We need to improve fish exclusion to address some of the issues that our agencies and water users have been facing for years," Reclamation Prize Competition Program Administrator Jennifer Beardsley said. "Continued deliveries and providing water for the public is important."
Reclamation is currently collaborating with the Department of Energy's Water Power Technologies Office, NOAA Fisheries, Pacific Northwest National Laboratory, state of Washington Department of Fish and Wildlife, U.S. Army Corps of Engineers, U.S. Fish and Wildlife Service, and U.S. Geological Survey on this prize competition.
Based on results of this theoretical prize competition related to fish exclusion, a second competition with a total prize award pool of up to $750,000 may be sponsored by Reclamation and the Department of Energy. Subsequent rounds of competition are possible to highlight technology innovation by developing and demonstrating prototypes in a lab or field setting.
For more information on this competition, visit Reclamation's Water Prize Competition Center, go to: https://www.usbr.gov/research/challenges/fishexclusion.html. The Bureau of Reclamation contact for this competition is Connie Svoboda at: csvoboda@usbr.gov or by phone at: 303-445-2152.