San Bernardino area leaders resolve pending litigation, establish recycled water reliability agreement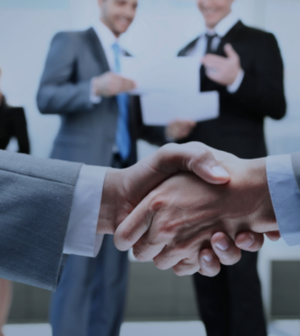 The city of San Bernardino and two area water agencies have come to terms for a new partnership for recycled water reliability. With a pending December hearing before a state district court judge in San Diego, water leaders, city elected officials and staff members from the San Bernardino Valley Municipal Water District (SBVMWD), East Valley Water District (EVWD) and city of San Bernardino began negotiations some three months ago to develop plans for regional wastewater treatment.
"With this collaboration among agencies comes an opportunity for a higher level of public service," said city of San Bernardino Mayor R. Carey Davis. "Starting today, we can take a look at how we can work together to maximize benefits to the residents of our communities."
Negotiators ultimately established a multi-point plan to develop regional recycled water as an alternative source of supply. Multiple projects have been identified to achieve this goal, including the construction of the Sterling Natural Resource Center and Clean Water Factory. Additionally, the agreement calls for the three billion gallons of water that have previously flowed into the Santa Ana River each year will now be recovered and used to refill an underground water basin to serve upwards of 700,000 people in the region. This process is estimated to save $8 million annually. The new agreement recognizes the importance of working together to develop regional recycled water.
"This settlement represents a revitalized spirit of cooperation for this community and lays the groundwork for many more valuable regional partnerships in the future," said San Bernardino Valley Municipal Water District Board President Susan Longville. "This agreement marks a new chapter for recycled water development and sustainability of our local groundwater basin."
SBVMWD is the water wholesaler for the cities of Bloomington, Colton, East Highland, Grand Terrace, Highland, Loma Linda, Mentone, Redlands, Rialto, San Bernardino and Yucaipa.
"We have all been entrusted with the responsibility of serving our community and taking steps to ensure reliability for the future," said East Valley Water District Chairman Ronald Coats. "We look forward to the many opportunities for new partnerships and collaborations moving forward."
San Bernardino Water Department President Toni Callicott echoed Coats' comments saying, "Investing in the future of our water supply is essential for this region. An important step in preparing for future droughts is enhancing the reliability of this precious resource."