Save Our Water's new message: Don't Waste Summer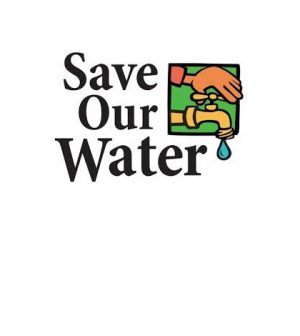 The Save Our Water partnership between the Association of California Water Agencies (ACWA) and the California Department of Water Resources (DWR) have launched a new summer conservation messaging campaign – Don't Waste Summer. The new messaging campaign seeks to encourage businesses, government agencies and California residents to take steps to save water on a daily basis.
"The drought is having a huge impact across the state as evidenced by the already active fire season," said Mark Cowin, director of the California Department of Water Resources. "It's important to understand that even things that seem relatively small will make a big impact when it comes to water conservation."
For frequent social media users, the new campaign will post information every morning on Facebook and Twitter and Instagram accessible through the hashtag: #SaveOurWater. The information can also be found on the new SaveOurWater.com microsite.
A quick look through the Save Our Water Facebook page offers tips, large and small, for water conservation. An example for a large water savings project was an article, with photos, from Sunset magazine highlighting 24 attractive grass-less front yards. An illustration of a small project details converting from water-guzzling sprinklers in the garden to a water-sparing drip system. Some of the ideas may not be new but the impact, when combined with the efforts of others, can be extraordinary.
Californians have been sharing various methods of water conservation since April on Save Our Water's Facebook, Twitter and Instagram accounts using the hashtag: #SaveOurWater. Save Our Water has been selecting photos, videos and tips submitted by the public to share as part of the Don't Waste Summer campaign. The new campaign will also share the effort by the Save Our Water partners to conserve this summer.
"Even though the drought has been top of mind for many Californians, it's clear that all of us can do more to conserve," said Tim Quinn, executive director of the Association of California Water Agencies. "No effort to conserve water is too small during this drought."
The new messaging effort is intended to help Californians find ways to conserve water at home and at work every day, especially during the hot, dry, summer months when water use is typically higher.