ScottsMiracle-Gro tackles the California drought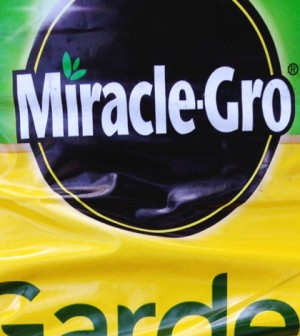 To help Californians battle the drought, the Save Our Water conservation program has partnered with ScottsMiracle-Gro, the world's largest producer of lawn and garden products. The partnership has led to more accurate information regarding watering and lawn care.
"ScottsMiracle-Gro is committed to helping Californians save water while maintaining beautiful – yet water efficient – landscaping," said Mark Slavens, ScottsMiracle-Gro Vice President of Environmental Affairs. "Save Our Water has done incredible work to educate the public on water-saving techniques. We are happy to support the 'Fix It For Good' campaign by educating the public on landscape options, such as drought-resistant lawn varieties and water-wise irrigation, to remain water-smart permanently."
One of ScottsMiracle-Gro's newest recommendations includes guiding homeowners to identify what type of grass they have, as well as tips to care for that particular type of grass.