Sierra magazine rates UCI among top 10 "Cool Schools" for green energy, water conservation, etc.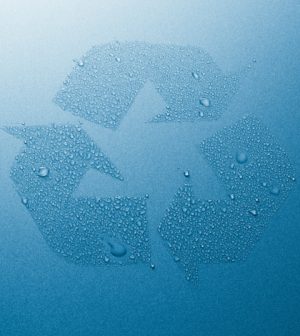 Sierra magazine recently published its 2017 "Cool Schools" ranking placing the University of California, Irvine (UCI) as the only school scoring in the top 10 list for eight consecutive years. The university was rated in the top 10 list for its water conservation efforts, the strength of its green energy and eco-friendly transportation programs, sustainability-related academic and co-curricular student activities and innovation.
UCI has partnered with the Irvine Ranch Water District (IRWD) to convert the school's central cooling plant to an environmentally friendly system. This conversion will save more than 50 million gallons of drinkable water per year.
The air conditioning systems of 65 buildings on the southern California campus are serviced by a central cooling plant. The conversion will allow the replacement of potable water to recycled water in the college's 4.5 million-gallon evaporative cooling tower. The new process will drop water through the air, lowering its temperature to 39 degrees Fahrenheit and allowing the naturally chilled water to be pumped throughout campus in a closed-loop circulation system to cool various structures as needed. Once completed, the project will reduce the electricity needed for cooling and air conditioning on campus.
The new closed-loop system will allow UCI to reduce its per capita water consumption by 42 percent since 2007. This exceeds the University of California's policy goal of cutting water usage by 36 percent by 2025. The project is slated for completion in early 2018. When completed the project will save enough drinking water to supply 300 households a year.
Wendell Brase, associate chancellor for sustainability at UCI, said: "We're always looking for ways to strengthen the university's longstanding commitment to environmental stewardship. This opportunity is a huge step toward our campus goal of reducing the amount of potable water used on campus, and we are pleased to have such a forward-looking partner in the IRWD."
Douglas Reinhart, president of the IRWD board of directors, said earlier this year as the district and UCI's projection got underway, "Recycled water is a key component of the IRWD's water portfolio. It helps ensure water supply reliability and promotes water resource sustainability. We are pleased to partner with UCI on this groundbreaking project."
In addition to the partnership with IRWD for on-campus water savings, UCI is a pacesetter in other conservation areas. It tops all other schools in eco-friendly transportation by being the first campus in the country to convert its buses to an all-electric fleet with 20 buses and a hydrogen electric bus provides more than 2 million pollution-free rides annually. The university has also implemented sensors that make 430,000 measurements of energy use, indoor air quality and building system performance every five seconds to make unparalleled precision control and maximum efficiency in energy use, which has been reduced by more than 50 percent for the entire campus. More locally, researchers are helping to craft flood preparation strategies in Newport Beach and Tijuana.
Sierra magazine, the official publication of the Sierra Club, initiated the college sustainability rankings in 2007 because campuses can create demand for eco-friendly services and products and lead by example. This year's "Cool Schools" ranking, the 11th, assessed a record number of 227 participants. UCI rated eighth in the Top 10 listing this year.
"We congratulate UCI for their impressive track record with Sierra magazine's 'Cool Schools' rankings," said Editor-in-Chief Jason Mark. "This is the eighth consecutive year that UC Irvine has appeared in the top 10 list, a first for Sierra. UCI has demonstrated year after year that they are committed to creating a sustainable future for their students, and we're thrilled to recognize their achievement again this year."