Three Southern California tribes receive U.S. EPA approval to implement water, air programs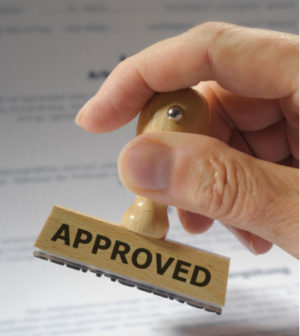 Three Southern California tribes recently received approval from the U.S. Environmental Protection Agency (EPA) to implement specific programs under federal Clean Water Act and Clean Air Act regulations. Representations from the three tribes were presented with Certificates of Achievement at Region 9's Regional Tribal Operations Committee meeting held April 11-12 in San Francisco.
"These tribes now have the authority to implement various federal air and water programs important to tribal stewardship," said EPA's Acting Regional Administrator for the Pacific Southwest Alexis Strauss. "Adoption of these environmental programs will allow these tribes to better protect their air and water resources."
The EPA approved "Treatment in a similar manner as a State" (TAS) applications for the Morongo Band of Mission Indians in Riverside County and the Rincon Band of Luiseño Indians in San Diego County under the federal Clean Water Act's Water Quality Standards and Certification programs. The EPA also approved a Clean Air Act application for the La Jolla Band of Luiseño Indians in San Diego.
Both the Morongo and Rincon Bands now have the authorization to develop water quality standards for waters within their reservations, similar to the process used by states under Sections 303 and 401 of the Clean Water Act. The tribes must submit to EPA for approval all water quality standards they develop and must satisfy all CWA regulatory requirements, including opportunities for public comment. Important waterways on Morongo and Rincon reservations include Deep Canyon Creek, Lake Morongo, Paradise Creek and San Luis Rey River. Sixteen tribes in the Pacific Southwest Region, and 57 nationally, have previously gained this authority.
The La Jolla Band of Luiseño Indians received TAS EPA approval under the federal Clean Air Act last month but received their Certificate of Achievement last week. The La Jolla Tribe is now eligible to receive notifications when local entities issue permits and to petition EPA when air pollution from nearby areas affects the reservation. In addition, the tribe is eligible to receive grants to assist with air pollution planning and control under Section 105 of the Clean Air Act.
Various federal environmental laws sanction the EPA to treat eligible federally recognized Indian tribes in a similar manner as a state for implementing and managing certain environmental programs. The basic requirements for applying for TAS are that the tribe:
must be federally recognized
have a governing body carrying out substantial governmental duties and powers
have appropriate authority, and
the capability to carry out the functions of the program
The EPA was responsible for reviewing the tribes' applications and all comments received after holding opportunities for input from neighboring jurisdictions, local governments and the public. In doing so the EPA determined that the three tribes satisfied the necessary requirements and approved their applications for "Treatment in a similar manner as a State" to administer the various water and air programs. For additional information on TAS and for a list of tribes with this designation, please visit: www.epa.gov/wqs-tech/epa-approvals-tribal-water-quality-standards.