Two federal agencies aim to improve California Agricultural Water Efficiency with $2.5 Million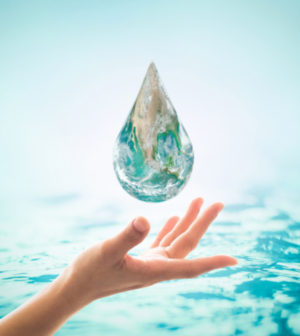 Portions of six California water/irrigation districts are slated to share in $2.5 million to improve the efficiency of agricultural water use. The United States Department of Agriculture's Natural Resources Conservation Service NRCS) in California, in partnership with the Department of the Interior's Bureau of Reclamation is providing the funds through a partnership that combines NRCS's Environmental Quality Incentives Program (EQIP)– and on-farm conservation enhancements — with water-supply infrastructure upgrades, funded through Reclamation's WaterSMART program.
The WaterSMART (Sustain and Manage America's Resources for Tomorrow) is Reclamation's program to work cooperatively with states, tribes, and local entities as they plan and implement actions to increase water supply through investments to modernize existing infrastructure and attention to local water conflicts.
Eligibility to be considered for financial assistance through NRCS's EQIP must address on-farm projects for insufficient water, water quality degradation or inefficient energy use. Projects could include, but are not limited to, cover crops, sediment basins, fencing, irrigation systems, livestock pipelines, and other practices that facilitate improvements to water management.
NRCS is a leadership partnership with America's private land owners and managers in order to conserve t heir soil, water and other natural resources. Although NRCS accepts EQIP applications continuously they establish deadlines in order to make funding decisions for eligible, screened and ranked applications. The deadline for this NRCS/Reclamation project funding is July 27.
NRCS is now offering on-farm irrigation assistance to agricultural producers within a specific Reclamation WaterSmart infrastructure improvement project area in 2018 that includes portions of these six water/irrigation districts: The Browns Valley Water District (Yuba County), Buena Vista Storage District (Kern County), Central California Irrigation District (Merced County), Coachella Valley Water District (Riverside County), Del Puerto Water District (Stanislaus County) and North Kern Water Storage District (Kern County).
To be considered for funding applicants must complete the following: develop a conservation plan, submit an application, meet program eligibility requirements, and approve the 'EQIP schedule of operations.' To learn about this funding opportunity, visit your local NRCS Service Center, at: https://offices.sc.egov.usda.gov/locator/app?state=CA.