Two Water-Wise Landscaping Exhibits Available at Community Fairs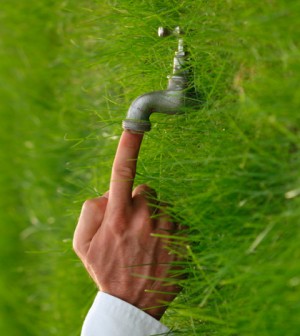 Water-wise landscaping continues to be a priority for Californians as we potentially face more drought conditions including longer periods of drought and increased hot temperatures. Two water-wise landscaping exhibits re currently available at California Fairs – one at the California State Fair in Sacramento and the other at the Orange County Fair in Costa Mesa.
The water-wise landscaping exhibit in Sacramento is sponsored by the California Department of Water Resources (DWR) and feature water-wise garden beds with California native and other water-wise plants, and a step-by-step process for replacing your turf with water-wise and edible plants. The exhibit also features activities for kids and adults alike, including a water-wise garden quiz to earn poppy seeds. Information on water-wise garden beds can also be found at: https://water.ca.gov/turf-replacement.
Mesa Water District, located in Cost Mesa, is sponsoring the water-wise demonstration garden at the Orange County Fair. The demonstration garden features drought-tolerant plants, drip irrigation, mulch, smart sprinkler timers, and other water-saving features that create an attractive landscape, prevent water waste, and protect the environment.
Mesa Water's conservation staff will lead tours, answer questions, and share tips about using water wisely indoors and outdoors. Mesa Water's Hank the Hydrant, Safety Sam, and Whitney Waterdrop characters will also be available and visitors can take a photo with these mascots. Guests may also spin the Mesa Water® prize wheel to win a water-wise prize. Although the exhibit is open throughout the duration of the fair, tours with staff members will be held on Water-Wise Wednesdays, July 25 and August 1 and 8 at from 1 to 4 p.m. beginning on the hour.
Water-wise landscapes attract pollinators and beneficial insects, which help natural ecosystems thrive. Homeowners and businesses across California are redefining their landscapes by bringing in water-wise plants to both all and parts of their property.
Both exhibits are free to the public with paid admission to the respective Fair. Prices vary on age, day of the week, promotions, etc.  Information on the California State Fair can be found at: http://www.castatefair.org/. The state fair runs through Sunday, July 29.
Additional information the Orange County Fair can be found at: https://ocfair.com/oc-fair/general-information/. The county fair runs through Sunday, Aug. 12.