Warning to parents: don't let your kids eat the snow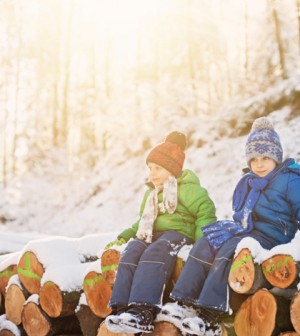 The lack of now in the Sierra Nevada's due to the California drought means one thing for ski resorts: recycled snow.
Soda Springs Mountain Resort, located near Lake Van Norden, will be the first ski resort in California to use recycled water to create snow. Donner Summit Public Utility District will supply the recycled water from one of its nearby treatment plants.
According to resort officials, using treated water is safer than using surface water for snow creation.
"Recycled water is strictly monitored by state and federal agencies and meets the highest quality of treated water in the state of California," Amy Ohran, the resort's general manager told the Sacramento Bee. "Our messaging is really that snow should not be ingested, whether it's natural snowfall, man-made from untreated surface water or man-made from recycled-water facilities. From a personal standpoint, this is water that we know has been treated and that we trust, where surface water, there are unknowns."
Although Soda Springs Mountain Resort is the first place in California to use recycled water for snowmaking, Snow Bowl, located in Flagstaff, Arizona, was the first in the nation to use the process.
The U.S. Forest Service is fond of recycled water being used for snowmaking. According the agency, using recycled water is safe and environmentally and economically responsible.
Although the state expects a large El Nino storm to provide adequate rainfall and snowpack, resort officials are implementing the recycled snowmaking process, should El Nino fail to come through.