"Water Conservation: It's For Life" public education campaign unveils new website and materials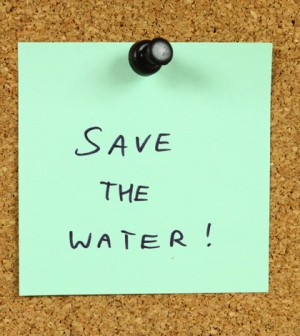 The statewide water conservation program – Save Our Water – has recently launched its summer public education campaign "Water Conservation: It's For Life" as part of Gov. Jerry Brown May Executive Order and what he referred to as the "California Lifestyle."
As part of the summer campaign launch, Save Our water has unveiled a new website – www.saveourwater.com – in order to make it easier for Californians to finds new ways to save water.  The website offers various ideas, tips and other key information. The site also features enhanced navigation and an improved user experience.  Information is currently available in English but a Spanish sit will launch later this month.
"Californians get it and have responded to the call to save water throughout the drought," said Jennifer Persike, Deputy Executive Director of External Affairs and Operations of the Association of California Water Agencies. "Save Our Water is building on that water conservation momentum by giving Californians the specific ideas and tools they need to make saving water part of the California lifestyle."
While the new campaign takes a positive approach by thanking Californians for their efforts to conserve water to date, the campaign also asks the state's residents and businesses for their ongoing commitment to saving water. The new Save Our Water website provides the tips, tools and inspiration to help Californians find new and creative ways to conserve.
Water agencies and businesses throughout the state can now obtain free conservation tools and collateral materials from an online toolkit at www.saveourwter.com/toolkit. Downloadable materials can be sized to a user's preferred size and format with the ability to customize graphics with logos and local information.  New infographics, tip sheets, web and social media graphics, and posters have been uploaded to the site.  They are an asset to any water conservation program throughout the state.
Save Our Water is a statewide program aimed at helping Californians make permanent changes to reduce their everyday water use. Save Our Water is a partnership between the Association of California Water Agencies and the California Department of Water Resources. Save Our Water – featuring its new summer campaign – is easily available on its Facebook, Twitter and Instagram accounts.
Mark Cowin, director of the California Department of Water Resources, summed the intent of the new campaign and its supporting materials, saying, "While we had some relief this past winter, the fact is California remains in drought. The need for conservation remains and Save Our Water will help Californians make permanent changes to save water."