2017 Water Year Storage and Recovery Results for Seaside Groundwater Basin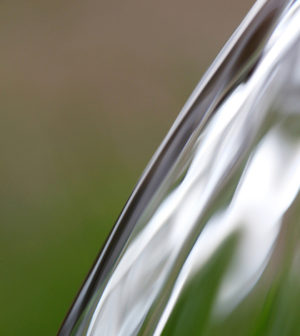 It was a typical year for rainwater injection into the Seaside Groundwater Basin in Northern California, officials said.
"Seasonal rains came later this year,"  Eric Sabolsice, California American Water Operations director, said.
During the rainy months of March and April, the storage program injected 530 acre-feet which is similar to the historical average, excluding last year's record-setting injection total of 2,345 acre-feet, Sabolsice said.
ASR is a joint program between California American Water and the Monterey Peninsula Water Management District that captures excess Carmel River winter flows and stores that water in the Seaside Groundwater Basin for use in the dry summer months.
"Our Carmel Valley wells, storage tanks, and distribution network once again provided reliable service and allowed us to maximize the amount of water stored when it was available. As of today, when you combine this year's effort with what remains from last winter, we have 1,679 acre feet, or 547 million gallons, in the ground for recovery this summer," Sabolsice said.
Also during this water year, California American Water was able to relocate 26 adult steelhead trout that migrated to the company's Los Padres dam fish ladder to spawn.
"The number of fish arriving at Los Padres dam in 2018 far exceeds that seen over the past several years and provides evidence that our mitigation efforts, including the removal of San Clemente dam in 2015 and significant rainfall last season are helping this threatened species recover," Sabolsice said.
California American Water, a subsidiary of American Water (NYSE: AWK), provides high-quality and reliable water and/or wastewater services to more than 660,000 people.
American water serves an estimated 15 million people in 47 states and Ontario, Canada.