Agency offering free educational opportunities for schools, teachers and students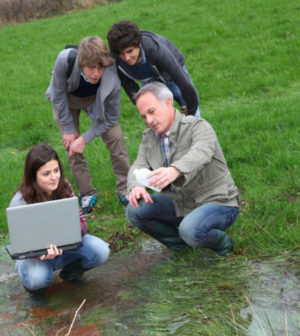 Now that classes are back in session across the state, the San Diego County Water Authority (SDCWA) is offering schools, teachers and students an array of water-themed resources, including several that are free.
"Students who learn where our water comes from and how to make the most of every drop become advocates for a safe and reliable water supply," said Mark Muir, chair of the Water Authority's Board of Directors. "Plus, kids and teachers have a lot of fun while they learn with our creative and interactive programs."
Programs include:
Free school-wide assembly programs that help elementary students understand the water cycle, how tap water gets to homes, water conservation, aquifers and watersheds, and related topics
School visits from the Splash Science Mobile Lab, which allows students to investigate how water pollution affects the environment and the importance of using water efficiently through hands-on activities
Free posters for elementary classrooms illustrating the water cycle and California's major water distribution systems
A 13-minute history of water in the region, accompanied by a digital flipbook
A major water-themed exhibit at the Fleet Science Center in Balboa Park
The Water Authority's school education programs are part of the agency's broader commitment to promote ongoing water-use efficiency no matter the weather.
Details, including directions for participation, are at www.sdcwa.org/education.