Bureau of Reclamation announces full slate of free spring activities at New Melones Lake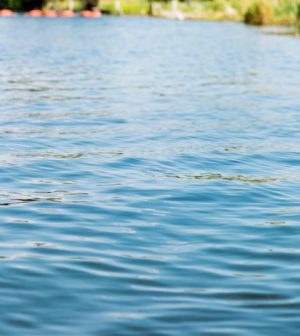 The winter's heavy rains have changed the appearance of the landscape surrounding New Melones Lake with abundant flora and fauna. A full slate of spring interpretive programs have been announced by the Bureau of Reclamation at New Melones. This may be your chance to see a kaleidoscope of flowers, replenished vernal pools and the geological features of the region. Activities include both day and night outdoor experiences.
In addition to specific scheduled activities a water education program has been developed at New Melones for student in grades 4 and 5. The program integrates the natural resources of New Melones Lake with California curriculum standards. School classes can join a Park Ranger to learn about the importance of water in their lives. A teacher packet is available with logistical information and pre, post, and on-site visit activities.
Beginning in March the New Melones Lake recreation activities will include the following, weather permitting:
Table Mountain Trek– Saturday, March 4, 10 a.m. 
Explore the unique habitat and geology of Table Mountain with this challenging three-mile hike with expansive views of New Melones Lake.
Mountain Biking in the Motherlode – Saturday, March 11, 6 p.m.
Join an evening presentation for the world of mountain biking and learn what's needed for a fast-paced ride in the Motherlode.
Fire to Flowers– Saturday, March 18, 10 a.m. 
Discover the floral display that often follows a destructive fire with an easy 1.5-mile hike in the Glory Hole Recreation Area.
If These Rocks Could Talk!– Sunday, April 2, 10 a.m. 
Learn how water and time have shaped the landscape and the curious geological features of the Natural Bridges area.
A Night with Jupiter– Friday, April 7, 7 p.m. 
Learn what the night sky can reveal when Jupiter will be at its closest approach to Earth.
Heron Point Hike– Saturday, April 8, 10 a.m. 
Learn about the night sky with the Lyrids Meteor Shower underway.
Chaparral Foray– Saturday, April 29, 9 a.m. 
California's five-plus year drought, along with devastating fires, provide the opportunity to see how the plant community adapted in California's distinctive chaparral ecosystem.
Kayaking Excursion– Sunday, May 7, 10 a.m. 
Kayak owners will have the opportunity to learn the flora, fauna, geological formations and cultural history of the New Melones Lake area on this four-hour outing.
An Evening with Bees– Saturday, May 20, 7 p.m. 
Learn the life history of nature's most beneficial insect, the honey bee as they help pollinate spring's bounty.
Additionally, an available-upon-request Mussel Outreach Program is available at New Melones. These thumbnail-sized creatures can overwhelm aquatic environments by their sheer numbers, disrupting ecosystems, impeding dam operations and impacting water recreation, especially boating and fishing. Throughout the United States Invasive Quagga and Zebra mussels have forever altered lakes and rivers. Although no invasive mussels are currently present in New Melones Lake, keeping the lake mussel-free is a continual challenge.
For both the water education program for 4th and 5th grade students and the Mussel Outreach Program interested groups and individuals should contact Park Ranger Mike Mc Graw at 209-536-9094 ext. 233 or email mmcgraw@usbr.gov.
For further information on all activities at New Melones Lake including weather conditions, length of hikes, difficulty, directions, pet restrictions or other questions, please call 209-536-9543 (TTY 800-877-8339) or visit the New Melones Lake website at http://www.usbr.gov/mp/ccao/newmelones/index.html. And as with all outdoor activities, bring water, snacks, appropriate shoes, and for daytime activities, bring sunscreen.