Celeste Cantú to leave Santa Ana Watershed Project Authority for water policy academy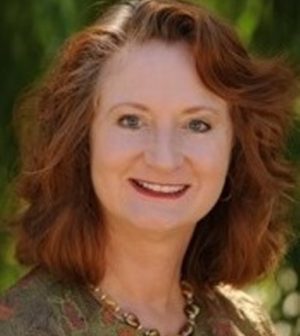 Eleven-year veteran of the Santa Ana Watershed Project Authority (SAWPA), Celeste Cantú, has announced that she will be leaving the organization as of June 30. Cantú, who has served as SAWPA's general manager since 2006, is leaving to become the CEO of the Water Education for Latino Leaders (WELL), a California water policy academy.
WELL a five-year-old organization who mission is to educate the state's next generation of water policy leaders. WELL convenes an annual statewide educational conference for California's state and local Latino elected officials to provide a forum for baseline knowledge about California's water system. They work to ensure effective participation in water policy forums as well as equitable and sustainable actions for an effective economy and an environment that is protected.
Cantú has indicated that she leaves the agency in qualified hands. "I have been so fortunate to work with dedicated professionals at SAWPA and look forward to the same at WELL. I am happy to leave SAWPA financially strong, in the hands of dedicated commissioners who govern the agency, and a talented staff to implement their vision."
SAWPA is a joint powers authority working to help ensure a healthy, reliable and sustainable water resources in California's fastest-growing communities: Riverside, San Bernardino and Orange counties, which are home to 6 million people. The JPA's five members are the Inland Empire Utilities Agency and Eastern Municipal, Orange County, San Bernardino Valley Municipal, and Western Municipal water districts.
Cantú's many accomplishments at SAWPA have included the creation of One Water One Watershed (OWOW), an inclusive, integrated regional approach to water strategy that helps ensure a resilient river watershed. She has overseen the Inland Empire Brine Line, which began as an effort exclusively to protect drinking water in Orange County, and where today, the project's desalters provide millions of gallons a day of drinking water for the Inland area, as well. The Brine Line has become economic-growth engine for Inland California, allowing for the clean disposal of brackish water discharge from industry and utilities, ranging from computer chip manufacturers to food processors to power plants. SAWPA has contributed some $850 million in watershed projects in Orange, Riverside and San Bernardino counties over the past 10 years.
Cantú will be featured as the keynote speaker at the OWOW conference on May 25. A passionate water advocate, Cantú has said that, "Water is finite, but through cooperation it can (be) an infinite resource." Her legacy is promoting a new water ethic while protecting and enhancing water resources – the lifeblood of California.
"Celeste has provided SAWPA with visionary leadership and will be greatly missed – she has brought SAWPA and OWOW to a statewide level," said Susan Lien Longville, chair of the SAWPA Commission. "Now we will focus on finding the right person (to) continue building on SAWPA's success."