Coachella Valley WD and community form task force for clean water for disadvantaged residents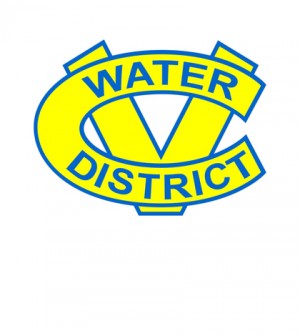 Local stakeholders, in conjunction with the Coachella Valley Water District (CVWD), have formed a new task force to ensure access to safe, affordable drinking water, wastewater and flood control services in historically disadvantaged Coachella Valley communities. The new Disadvantaged Communities Infrastructure Task Force (DCITF) is working on both short-term and long-term solutions to assist more than 10,000 disadvantaged Coachella Valley residents.
The task force is comprised of representatives from local disadvantaged communities, government agencies and nonprofit organizations. The task force was originally formed from the awareness of the disadvantaged communities' needs by Union De Polancos, a group of 30 mobile home community members, and Pueblo Unido Community Development Corporation (PUCDC) in partnership with the Neighborhoods Action Team, which serves as a subcommittee of Building Healthy Communities (BHC).
"The members of this Task Force all have a strong commitment to improving the living conditions of the disadvantaged communities, so I am confident our collaboration will result in finding solutions to these problems," said Cástulo R. Estrada, vice president of the Coachella Valley Water District Board of Directors. Members of the task force are pursuing grant funding to implement both the short and long-term goals within CVWD's geographic footprint.
Approximately 10,000 residents in the region rely on private septic systems in lieu of a publicly maintained sewer system. The task force will be utilizing comprehensive mapping of private water and sewer systems to help the group better understand where the residents in need reside in comparison to existing infrastructure.
"An estimated 10,000 Coachella Valley residents, primarily in the east valley, rely on private wells for drinking water and many of them do not meet all the state and federal drinking water standards," said Estrada, who spearheaded the creation of the DCITF.
Some of the short-term solutions include rebates for installation of under-the-counter water filters, septic system improvements and well retrofits. Already identified long-term solutions include pursuing grant funding to extend CVWD's water and sewer infrastructure into the disadvantaged areas.
Current task force committee members include representatives from CVWD Board members, representatives from Riverside County Supervisor John Benoit's office, Assemblymember Eduardo Garcia's office, PUCDC, BHC, Leadership Counsel for Justice and Accountability, Coachella Valley Housing Coalition, Riverside County Transportation and Land Management Agency, mobile home park owners and community members.
The Coachella Valley Water District, located in Riverside County serves approximately 109,000 business and residential customers across 1,000 square miles. CVWD also serves customers in portions of Imperial and San Diego counties.