Cucamonga Valley Water District recognized with two awards for energy conservation efforts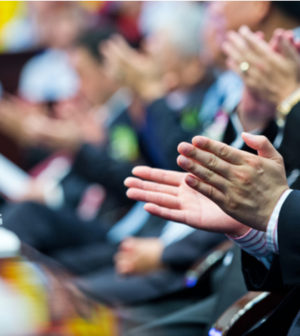 Cucamonga Valley Water District (CVWD) has been recently recognized for energy conservation by two major industry leaders. The American Water Works Association (AWWA) honored CVWD the 2017 Outstanding Energy Management Award for exceptional energy management in the operation of a water treatment and distribution system. Southern California Edison and The Climate Registry presented their 2017 Cool Planet Award to CVWD for leadership in energy and carbon management.
"The environmental commitment of CVWD does not stop at water conservation but extends to conserving all our natural resources, including electricity," stated CVWD Board President James V. Curatalo Jr. "I am proud to be part of an organization that continues to do our part in protecting our valuable resources."
CVWD has used careful planning, forecasting of demographics and anticipating water supply availability and demand in order to provide upwards of 50 million gallons of water to 200,000 people within its service area and to continue to ensure the community has the water it needs. The water district maintains 29 groundwater wells and 34 reservoirs located throughout its service area.
The district's annual planning for the needs of the community includes identifying ways to improve operational efficiency and effectiveness for both water and its energy needs. By reducing both its energy requirements and carbon footprint, CVWD is able to leverage savings while also boosting the performance of its systems.
Additional information regarding CVWD's efforts to plan for a reliable water supply go to the district's YouTube channel at: YouTube.com/CVWDwater.