Delta Stewardship Council names new Lead Scientist, new Chief Deputy Executive Officer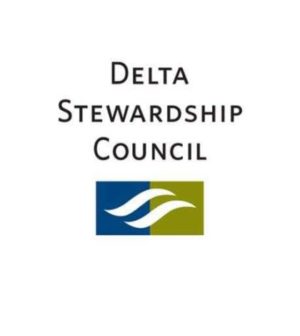 The Delta Stewardship Council has announced the appointments of two individuals to key leadership positions within the organization. Dr. John Callaway, an internationally recognized expert in wetland restoration has been unanimously appointed by the Council as Lead Scientist. Jessica Law, the Council's former Special Assistant for Planning and Science will assume the position of Chief Deputy Executive Officer.
Dr. Callaway, a specialist in wetland plant ecology and sediment dynamics, has most recently served as the director of the Master's Program in Environmental Management at the University of San Francisco. Dr. Callaway was previously the Associate Director of the Pacific Estuarine Research Laboratory at San Diego State University. He is currently a member of the Board of Directors of the San Francisco Estuary Institute and has served on a number of advisory panels on wetland management issues including for projects in Louisiana, Venice Lagoon (Italy), San Francisco Bay, and Southern California.
Dr. Callaway is a professor for undergraduate and graduate courses in introductory environmental science, wetland ecology, and restoration ecology. Most recently his research has focused on measuring carbon sequestration in San Francisco Bay wetlands, assessing sediment accumulation rates in restored wetlands and evaluating the potential impacts of climate change on coastal wetlands. He is a biology graduate from the University of California, Berkeley and received his master's degree in biology from San Francisco State University. He earned his Ph.D. in oceanography and coastal sciences from Louisiana State University.
Delta Stewardship Council Chair Randy Fiorini said, "With his broad understanding of water-related science, his research into carbon dynamics in tidal wetlands, as well as the potential impacts of climate change on tidal wetland ecosystems in the San Francisco Bay, John will provide crucial knowledge and scientific leadership as we implement both the Delta Plan and the Delta Science Plan."
In naming Law as Chief Deputy Executive Officer, Delta Stewardship Council Executive Officer Jessica R. Pearson said, "Ms. Law has demonstrated her acumen for managing large and complex processes and projects while working at the intersection of planning, policy, science, and communications. With more than 12 years of experience in the private and public sector, her multidisciplinary approach will complement the management needs of our organization as we carry out the implementation of the Delta Plan and Delta Science Plan."
Under Law's leadership, the Council, along with the US Geological Survey, developed and co-hosted the Science Enterprise Workshop that gathered national experts to discuss how to better manage, fund, and communicate collaborative science to support decision-making. Law has also successfully planned and executed three semiannual Delta Plan Interagency Implementation Committee meetings for the Council, with focused discussions on adaptive management, ecosystem restoration, interagency priorities for high-impact science actions, integrated ecosystem modeling, and other State-Federal agency priorities that support implementation of the Delta Plan and the Delta Science Pla
Law has previously worked in the private sector consulting for state, regional, and local agencies on an array of land-use and environmental programs, with a special focus in public outreach and communications. The majority of her work focused on the Central Valley and the Sacramento-San Joaquin Delta.
She received a bachelor's degree in Ecological Biology from Connecticut College and a Masters in Regional Planning from the University of Massachusetts, Amherst. Law is a member of the American Planning Association and the American Institute of Certified Planners.
Both Dr. Callaway and Law will assume their new positions with the Delta Stewardship Council on Aug. 2.