Desert water agencies file petitions with the U.S. Supreme Court regarding Agua Caliente water rights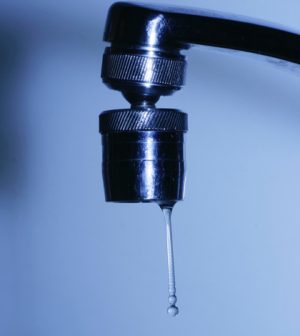 Effective July 5, two California desert water agencies — Coachella Valley Water district (CVWD) and Desert Water Agency (DWA) – have filed petitions with the U.S. Supreme Court requesting a review on the water rights lawsuit involving the Agua Caliente Band of Cahuilla Indians. In 2013 the Agua Caliente Indians sought rights to groundwater in the southern California Coachella Valley.
In late March, the two water agencies announced they would be submitting a formal request to the Supreme Court as to whether Agua Caliente has a federally established right to groundwater beneath the tribe's reservation. The final determination of the case is predicted to be precedent-setting for tribes across the country.
According to DWA and CVWD the Supreme Court will announce their caseload for the coming term and the water agencies will know if the high court will take their case under consideration. If selected a ruling on the case is anticipated in mid-2018. If DWA and CVWD prevail the case would be concluded. If Agua Caliente prevails the case would proceed with legal processes determining basin adjudication (legal rights for the involved parties). If the Supreme Court opts to not hear the case or if it upholds the lower court ruling the case would continue to determine if the tribe has a right to water quality, water storage and, ultimately, how much water Agua Caliente is entitled to claim.
Earlier this year, CVWD Board President John Powell said that, "Granting control of the groundwater to the Tribe could seriously affect the future of this valley. We represent the public and have been working to protect their supply for today and tomorrow."
Last month, Agua Caliente's Chairman Jeff L. Grubbe said, "… the Agua Caliente Band of Cahuilla Indians has a right to groundwater in the Coachella Valley – a right that the federal government set aside for the Tribe when it established the Agua Caliente Reservation in the late 1870s."
The tribe has contended that the rate of the water drawn from the local aquifer has depleted natural levels, known as "over-drafting" of the aquifer. The tribe asserts that the rate of use has meant that the natural replenishment cycle has not been able to return sufficient water to match historic water levels. In turn, water districts began importing low-quality water from the Colorado River to replenish the water levels in the aquifer. The tribe asserts that the water districts put the water directly into the aquifer, without pre-treating the water, which they say has significantly degraded the quality of the natural groundwater.
"This case is important because it's about the shared resource," said James Cioffi, president of DWA's board of directors. "We think it's our duty to maintain the ownership of the water for everyone."