DWR and Project WET offering workshops for Teachers to Learn About Climate Change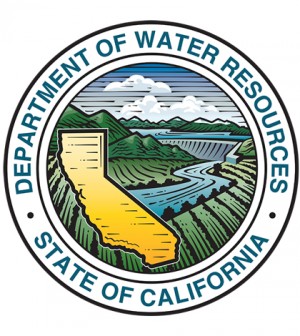 A partnership between the Department of Water Resources (DWR) and Project Water Education for Teachers (Project WET) is offering K-12 teachers two workshops on "Understanding Climate Change in California." The workshops are sponsored by DWR's Climate Change team and facilitated by Project Wet, a nonprofit water education organization. DWR sponsors the program to inform more young people about the realities of climate change on the water supply and the environment.
The workshops are designed to give K-12 teachers the up-to-date science of climate issues to pass on to their students. The curriculum can also be used in less formal settings such as Boy or Girl Scout meetings, nature center interpreters or museum youth educators and event planners.
Educators learn the most current climate change data, as well as hands-on activities they can customize to the grade they teach. In past classes, models using ice, clay, and heat lamps demonstrated the physical changes affecting snow pack water supply and other conditions. The curriculum is designed for students to learn the latest in climate change science and to pass it on to their families.
Teachers who attend the workshops return to their classrooms with a curriculum book that can supply months of science lesson plans, all adjustable to their grade level. Often the curriculum highlights the climate change conditions in the region where the workshop is being held (i.e. Northern vs. Southern California, desert vs. coastal regions, etc.)
The Saturday, Sept. 29 workshop will be held at the U.S. Geological Survey, California Water Science Center at 4165 Spruance Road in San Diego. DWR staff and USGS California Water Science Center research staff will present information about the science of climate change, how local to Federal water managers are applying the climate change science to safeguard California's water supply and engineer climate resilient communities – and how the interdisciplinary activities of Project WET can help you integrate climate change science knowledge in the classroom.
Project WET activities are designed for students of all ages in the study of water through interactive simulations, use of models and reality-based scenarios. Interdisciplinary Project WET activities supplement existing curriculum and are correlated to and reinforce practices integrated within Common Core and Next Generation Science Standards. The activities support STEAM (Science, Technology, Engineering, the Arts and Math), Project-Based and Service Learning programs.
The workshop incudes Project WET activities, a copy of Project WET Guide 2.0, a light breakfast, coffee and lunch, an opportunity to receive 0.8 CEU credit and a $50 stipend after completing the training. Cost for the San Diego workshop is $30.
The Northern California workshop for Understanding Climate Change in California will be held at Humboldt Coastal Nature Center at 220 Stamps Lane in Arcata on Saturday, Nov. 3. Participants will enjoy a very similar curriculum as in Southern California and all of the same benefits. The cost for the Northern California workshop is $25.
Both workshops will be held from 8:00 a.m. to 4:00 p.m. Southern California registration is limited to the first 25 people to apply before Friday, September 21, 2018. The Northern California registration is limited to the first 25 individuals who apply before Friday, October 26, 2018.
To register, go to:
San Diego workshop – https://www.watereducation.org/project-wet-event/san-diego-county-0
Humboldt/Arcata workshop: https://www.watereducation.org/project-wet-event/humboldt-county
For questions and/or additional information contact Brian Brown, California Project WET Coordinator, at: projectwet@watereducation.org.