East Bay Municipal Utility District begins lead testing at all Oakland Unified School District schools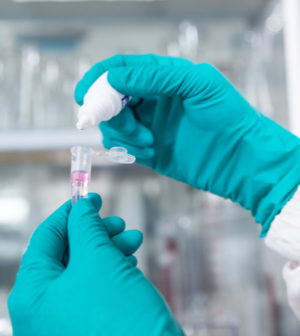 Water quality testing for lead began Thursday at all Oakland Unified School District-run (OUSD) K-12 schools in conjunction with East Bay Municipal Utility District (EBMUD). This testing is part of a state move to test all schools in California. It will complement the water quality testing that OUSD has been conducting since mid-August to ensure the health of all students and staff.
Since OUSD began district-administered testing in August, 69 school sites have completed testing. Of those, ten schools have been found to have elevated lead levels. They include: McClymonds High School, Thornhill Elementary School, Brookfield Elementary School, Glenview Elementary School (at Santa Fe), Fruitvale Elementary School, Joaquin Miller Elementary School, Encompass Academy, Burckhalter Elementary School, Lakeview Site/AIMS School and East Oakland Pride Elementary School. Test results are pending at three district schools: International Community School (ICS), Lafayette/MLK (PK-3) and Bret Harte Middle School. Nine remaining schools within the district are scheduled to have the district-administered testing completed by this weekend.
For the ten schools which tested above the threshold of 15 parts per billion (ppb) the water source(s) were immediately taken out of service. Remediation of the one offending water source at two of the schools has already been completed at both Brookfield Elementary School and Glenview Elementary School (at Santa Fe). Repairs and/or replacements of the water sources are underway at the eight other schools.
East Bay Municipal Utility District's testing of all OUSD-run K-12 schools, as well as some of the charter schools, is free to the OUSD. Under the new state law, AB 746 requires water providers to prepare a sampling plan, conduct sampling, notify school officials of the results, and conduct follow-up sampling under certain circumstances. However, the new law does not apply to school sites constructed or modernized after Jan. 1, 2010, or to certain schools where testing was completed since 2009 and publicly posted online. The law does include testing for school sites operated by a local school district and charter schools located in a public facility as well as county office of education buildings.
EBMUD testing teams will visit each school, test five pre-chosen high-use water sources (i.e.: faucets, fountainheads, etc.). Testing will be conducted in the early morning hours, after at least six hours of non-use. This first-draw sample allows for testing of water that has been sitting in pipes and fixtures where lead may be present.
OUSD Superintendent Kyla Johnson-Trammell had indicated in October that, "We are committed to doing what it takes to address this public health issue for the wellbeing of students and staff."
EBMUD's high quality tap water meets and surpasses all state and federal drinking water standards. EBMUD's testing throughout the school district address the state's new law and provide another check of the testing that district personnel have already done.
"We are excited by this partnership, and we know that this work by EBMUD will lead to greater peace of mind among our students, families and staff. Also, it is already leading us to new collaboration between our two agencies around water meters, drought-resistant plants, and other water saving measures," said OUSD's Johnson-Trammell.