Eastern Municipal Water District honored for Excellence in Financial Reporting
By
admin
on July 29, 2016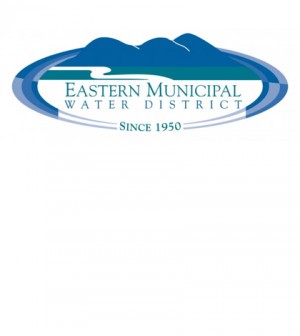 Eastern Municipal Water District (EMWD), located in Perris, (Riverside County) has been recently honored by the Government Finance Officers Association for Excellence in Financial Reporting.  This marks the 13th consecutive year that EMWD has earned this award.
The Certificate of Achievement (COA) award was presented to EMWD's Finance Department — Deputy General Manager Debby Cherney, Director of Finance Charles Turner and Wilma Garriz, controller. EMWD's financial staff was honored during the district's July 20 board meeting.
The water district received the COA for its Comprehensive Annual Financial Report (CAFR).  The Government Finance Officers Association presents their awards annually after a rigorous review process.
"EMWD is committed to being a leader in government transparency and accountability, and this award is recognition of those efforts by our Board of Directors and staff," said EMWD President Randy Record. "Our Board is appreciative of the recognition from the Association and the work of our Finance Department to ensure that we maintain the standards of financial excellence that our ratepayers expect from EMWD."
The Government Finance Officers Association is a 17,500-member nonprofit organization for government finance professionals. EMWD's Cherney is the Chair of the GFOA's Women's Public Finance Network.
Copies of EMWD's Comprehensive Annual Financial Reports are available online at www.emwd.org. EMWD serves the Riverside County communities of Hemet, Menifee, Moreno Valley, Murrieta, Perris, San Jacinto and Temecula.