Emergency Declaration for flooding in Owens Valley lifted by Los Angeles Mayor Eric Garcetti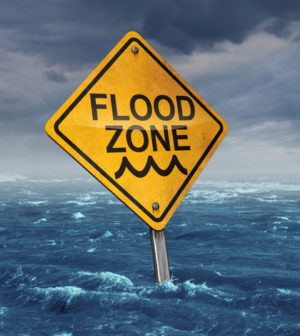 Los Angeles Mayor Eric Garcetti has lifted the emergency declaration for the Owen Valley he originally mandated in March. The declaration was initiated to guard against and better manage the potential flooding near the Los Angeles Aqueduct due to near record-breaking snow – and subsequent runoff – from the Eastern Sierra.
Effective collaboration with the Inyo County Emergency Preparation team allowed the Los Angeles Department of Water and Power (LADWP) to avert costly property damage in the area and to better safeguard residents. Much of spring and summer runoff was fed into the region's groundwater supply.
"I declared this State of Emergency because the people of Inyo County, their property, and our water infrastructure were facing a grave and immediate threat," said Mayor Garcetti. "Today, because of an extraordinary collaborative effort, I can report that we have successfully averted disaster. On behalf of all Angelenos, I want to thank our incredible LADWP workers, and our Inyo County partners for helping us navigate this crisis."
"LADWP's efforts to prepare and operate the City's water conveyance systems in the Owens Valley during this year's Spring runoff were phenomenal. Without the tremendous work done by LADWP employees, the flood damage sustained by our communities during this emergency would have been much, much worse," said Kevin Carunchio, Inyo County administrator.
Although Mayor Garcetti has lifted the emergency declaration for the Owens Valley, Inyo County is keeping its emergency declaration in place due to ongoing infrastructure repair work still underway. When Mayor Garcetti initiated the March declaration it triggered special city rules that allowed the LADWP to quickly contract for the goods and services it needed. Some of the utilities' efforts will remain in place; signage at public access points near swift water locations will remain in place and residents and visitors to the Owens Valley encouraged to practice water safety.
The record-breaking snow and its runoff dumped 303 billion gallons of water into the Owens River Basin. Groundwater levels rose by nine feet in the Owens Valley, on average, compared to 2016. LADWP spent approximately $27 million throughout the spring and summer emergency efforts achieving both short and long-term flood mitigation and water management. These efforts included flood protection in Owens Valley in coordination with Caltrans and Inyo County, protection of the Owens Lake Dust Mitigation Infrastructure, prevention of Long Valley Dam spilling, potential impacts to Owens Tui Chub Habitat and subsequent, potential damage to LADWP's hydropower infrastructure in the Owens Gorge, and effective management to ensure full aqueduct flows.
"We are thankful to have partnered with Inyo County and for their support to protect both the public's safety and property from significant damage following last season's near record snowmelt," said LADWP General Manager David Wright. "Our crews mobilized quickly following the Mayor's declaration and with the support of the City Council worked diligently to gather and spread water. We are proud of the dedication and efforts of our crews to avoid the severe flooding that could have affected the residents and environment of the Owens Valley and the Owens Lake Dust Control Program."