EPA reaches settlement with Salinas biodiesel company to reduce risk of spills in watershed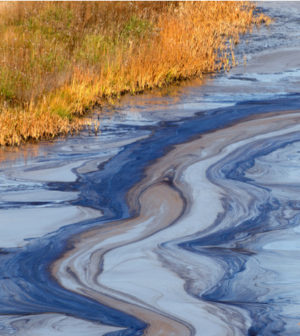 Encore Oils, LLC – a division of SeQuential – and Ottone-Salinas, Inc. have reached a settlement with the U.S. Environmental Protection Agency (EPA) to reduce the risk of oils spills in the Monterey Bay watershed after Encore was found to have violated various environmental rules. The settlement includes a $31,893 penalty for Clean Water Act violations.
"This agreement will help protect the sensitive ecosystems of Monterey Bay, the Salinas River, and Alisal Creek from upstream industrial activities," said Alexis Strauss, EPA's Pacific Southwest acting regional administrator. "(This) action under the Clean Water Act highlights the need for companies operating near our waterways to comply with oil spill prevention plans."
Encore Oils/SeQuential operates on property owned by Ottone-Salinas. The facility is located ten feet from Alisal Creek, a tributary of the Salinas River, which feeds into Monterey Bay. An EPA inspection in September 2016 found that Encore Oils/SeQuential had violated four of the Clean Water Act's Oil Spill Prevention, Control and Countermeasure (SPCC) rules.
The EPA's oil pollution prevention regulations aim to prevent oils from reaching navigable waters and adjoining shorelines as well as ensuring containment of oil discharges in the event of a spill. Specific prevention measures can include developing and implementing spill prevention plans, training staff, and installing physical controls to contain and clean up oil spills.
Encore Oils/SeQuential's 2016 violations included failure to:
provide adequate secondary containment around tanks to keep spilled oil from leaving the site and entering surrounding waters
use safe and appropriate containers for oil storage
regularly conduct inspection and tank integrity testing, and
failure to provide and maintain records substantiating the company's compliance with requirements, including inspection reports, and test records.
The June 2017 agreement, finalized by last week's settlement, includes Encore Oils/SeQuential's implementation of multiple safeguards to ensure spills will not discharge into nearby waterways, including permanently closing failing tanks and improving secondary containment. The company is now in the process of installing new aboveground oil storage tanks to replace inadequate infrastructure.
Additional information on the SPCC program can be found at: http://www.epa.gov/oil-spills-prevention-and-preparedness-regulations.