Five Star and Urban Waters Restoration Program Awards Grants to Three California Projects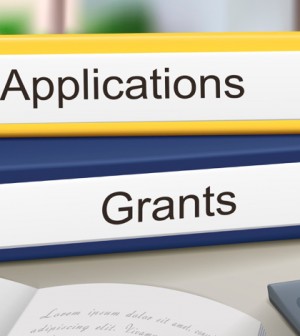 Three organizations in California have been announced as recent recipients of grant awards from the National Fish and Wildlife Foundation (NFWF's) Five Star and Urban Waters Restoration Program provided by the Wildlife Habitat Council, with major funding by EPA, U.S. Forest Service, U.S. Fish and Wildlife Service, Fedex, Shell Oil Company, Southern Company and BNSF Railway.
The three California grants were among 59 Five Star and Urban Waters Restoration Program grants awarded, totaling $2.2 million, to restore wildlife habitat and urban waters in 30 states and the District of Columbia. The 2018 grant winners were selected from a highly competitive pool of more than 250 applications. Grantees have committed an additional $5.2 million in local project support, generating a total conservation impact of more than $7.4 million.
"The Five Star and Urban Waters Restoration Program generates measurable results for wildlife and communities across the nation," said Jeff Trandahl, executive director and CEO of NFWF. "The 59 grants announced today will help communities improve water quality and support wildlife through a variety of conservation efforts, from the removal of invasive species and planting of native vegetation to the reduction of stormwater runoff and creation of wetlands."
The largest California grant was award to The Trust for Public Land who will receive $45,000 to engage residents in planning, implementing, and monitoring the Central-Jefferson and Quincy Jones Green Alleys Networks in South Los Angeles. The green alleys network improves community walkability and promotes stormwater capture and infiltration to absorb runoff for additional groundwater that would otherwise reach the Los Angeles River and Pacific Ocean. The project will improve stormwater controls, water quality monitoring, and restoration of native habitat while increasing local groundwater supplies and resilience to drought.
The Tejon Ranch Conservancy, located in Kern County, will receive $44,665 for the Sacatara Canyon Springs Restoration Project to restore 20 acres of wetland and desert habitat serving as important migratory and breeding habitat for various birds, native amphibians and mammals. The project will engage a citizen science group, local school districts, a local university and a private landowner. Over 200 volunteers are projected to help remove five acres of invasive vegetation, assess bird populations and monitor native riparian habitat adjacent to streams and wetlands.
A $30,000 grant has been awarded to Save The Bay to restore and enhance 2.9 acres of wetlands in Oakland. The project will provide environmental stewardship and science education to 1,000 students and will engage local community volunteers to help ensure a clean and healthy San Francisco Bay and San Lorenzo Creek watershed.
"These grants will support projects that help communities improve local water quality and restore degraded wetlands and streams, both of which are critical for a healthy environment and strong economy," said EPA Acting Administrator Andrew Wheeler.  By working alongside our public and private partners, we can encourage community stewardship and incentivize innovative solutions to address today's environmental and public health challenges."
EPA Pacific Southwest Regional Administrator Mike Stoker also commented on the recently announced grants saying, "We're pleased to partner with these organizations to support these projects."
Since 1999, the Five Star and Urban Waters Restoration Program has supported more than 945 projects, with more than $11.9 million in federal funds, $10.6 million in private and corporate contributions, and $74.7 million in matching funds at the local level. The full list of the 2018 grant recipients projects is available at: http://www.nfwf.org/fivestar/Documents/2018grantslate.pdf.