Lead Oroville Spillways Recovery Project Engineer to serve as keynote speaker at SBC Water Conference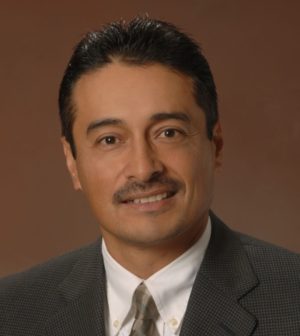 The Building Industry Association (BIA), Baldy View Chapter has announced that Joel Ledesma, Deputy Director of the State Water Project at the Department of Water Resources (DWR) will serve as the keynote speaker for the August 11 San Bernardino County (SBC) Water Conference. Ledesma will speak on the State of the State's Infrastructure and will provide a review of California's water infrastructure and maintenance versus emergency repairs and the state's plan for the future.
Ledesma is uniquely qualified for this presentation as he served as incident commander during February's Oroville spillway emergency and is currently a lead for the Oroville Spillways Recovery Project. From 2016 until his appointment to Deputy Director, Ledesma was Assistant Division Chief 2, Chief of Utility Operations for Operations and Maintenance where he oversaw SWP Operations Control Office, Oroville Field Division, and Delta Field Division. This included overseeing SWP Water Supply, ensuring coordination of statewide SWP operations and maintenance, and coordinating water delivery with SWP contractors. Prior to that role, he served as Delta Field Division Chief, overseeing the operation and maintenance of five pumping plants, four reservoirs, four dams, two major environmental projects, and 115.6 miles of three aqueducts that included the California Aqueduct, North Bay Aqueduct, and South Bay Aqueduct.
"Planning for operations and maintenance of State Water Project facilities is very important to managing our water supply," said Ledesma. "I am pleased to speak at such a prestigious event and share what key moments and actions made the difference in averting disaster at Oroville."
Ledesma has been employed by DWR for more than 27 years. He holds a Bachelor of Science degree in electrical/Electronic Engineering.
Though the state has been blessed with abundant precipitation in Water Year 2016/17 many issues still confront both the state's leaders and residents. The upcoming water conference provides an opportunity to examine and discuss these challenges and opportunities.
"The BIA Baldy View Chapter is honored to have a keynote speaker with this depth of knowledge of water issues," said Carlos Rodriguez, BIA Baldy View Chapter CEO.  "Mr. Ledesma will provide attendees with the latest information about the State's response to infrastructure maintenance and plans for the future."
The SBC Water Conference will be held from 7:30 a.m. to 1:00 p.m. at the DoubleTree Hotel at 222 North Vineyard Ave., Ontario. Single attendee registration is $125.00; the event will include lunch. For reservations visit: http://www.biabuild.com/water-conference/.