New website unveiled by State Water Board for information on Human Right to Water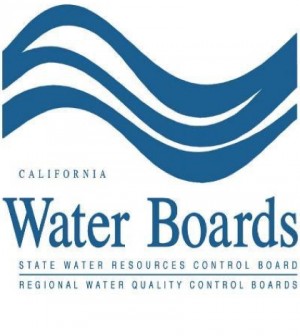 In September 2012, Governor Jerry Brown signed AB 685 whereby California became the first state in the nation to recognize that "every human being has the right to safe, clean, affordable and accessible water…" Following Gov. Brown's action the State Water Resources Control Board adopted a resolution in February 2016 identifying the human right to water as a top priority and core value of the State and Regional Water Boards.  Now part of the state's Water Code as Section 106.3, the state recognizes that this human right to clean water extends to all Californians, including disadvantaged individuals and groups and communities in rural and urban areas.
Earlier this week, the State Water Board unveiled a new public website – the Human Right to Water – allowing the public to find information related to efforts to assure that every Californian has access to safe, clean and affordable drinking water. Based on data from more than 3,000 community, schools and day care public water systems in California, the website lets users look up their water system and see whether it complies with federal drinking water standards.
"This new website will serve as a valuable resource for the general public seeking drinking water compliance data on the state's regulated water systems," said Darrin Polhemus, deputy director for the State Water Board's Division of Drinking Water. "Here the public will be able to see what types of contamination issues water systems are facing and what they are doing to return to compliance."
The new website includes information on state efforts to assist local communities in addressing contamination problems and improve access to safe, affordable drinking water. Currently 292 public water systems in the state are out of compliance with federal standards for contaminants such as nitrate and arsenic. The new online site includes an interactive map that shows the locations of the water systems that are out of compliance.
Over the past two years, the state Legislature and Gov. Brown have taken steps toward implementing the actions for accessibility to clean water. Their efforts produced, the "Resilient, Affordable, Safe Drinking Water for Disadvantaged Communities Framework" in 2015 which identified a series of measures necessary to ensure that all communities have access to safe and affordable water.
Some of the actions include giving the State Water Board the authority to order the mandatory consolidations of public water systems that do not provide water that meets drinking water standards (Senate Bill 88, Senate Committee on Fiscal Review). In recent years, smaller water systems who were previously out of water standards compliance in disadvantaged communities consolidated with larger systems and were able to return to compliance. Information on some of these success stories are included in the new website. In an effort to reduce the proliferation of public water systems (SB 1263, Wieckowski) will prevent the establishment of new, unsustainable public water systems.
The State Water Board also now has the authority to require failing public water systems that serve disadvantage communities to obtain Water Board-approved managerial services to help reach compliance (SB 552, Wolk). The new portal provides information on state efforts to assist local communities in addressing water contamination problems and how to improve access to safe, affordable drinking water.
The new website can be found at: http://waterboards.ca.gov/water_issues/programs/hr2w/index.shtml.