Pres. Trump to nominate Brenda W. Burman for Commissioner of Bureau of Reclamation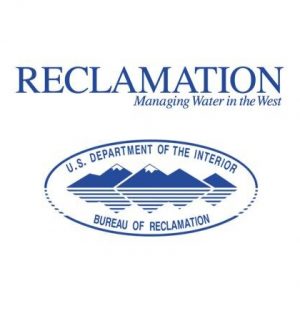 Pres. Donald Trump has announced his intent to nominate Brenda W. Burman as the commissioner of the U.S. Bureau of Reclamation. Burman, a Reclamation veteran, is currently the director of Water Policy for Arizona's Salt River Project (SRP) which was one of Reclamation's original projects in 1903. Arizona's SRP delivers water and power to more than one million Arizonans.
If confirmed Burman would be responsible for Reclamation's 5,000-plus employees and more than 30 million acre-feet (10 trillion gallons) of water for 31 million people in 17 western states. Reclamation personnel oversee 475 dams and 337 reservoirs. The agency also provides one out of five Western farmers with irrigation water for farmland that is the source of much of the nation's produce. Additionally, Reclamation maintains 53 hydroelectric power plants that generate 40 billion kilowatt hours annually – about 15 percent of the nation's hydropower.
Interior Secretary Ryan Zinke praised Burman's water knowledge and tenure saying, "Brenda's depth of knowledge of Western water issues is impressive. Her background includes working with large Western water agencies, non-governmental organizations and Congress. She will be a valuable addition to the Interior team."
As someone who worked with Burman at Reclamation during her earlier tenure, former Bureau of Reclamation Commissioner Bob Johnson stated that, "Brenda's knowledge and experience in water development and management along with her personal characteristics of honesty and integrity make her an outstanding nominee to be Commissioner of Reclamation. She will provide the leadership needed to help address the complex water management issues of the 21st-century."
Burman served as Reclamation's Deputy Commissioner for External and Intergovernmental Affairs and the Deputy Assistant Secretary from 2006 to 2008. If confirmed Burman would be the first female to lead the Bureau.
Pres. Trump's intention to nominate Burman as Reclamation's Commissioner received praise from many Western legislators and water professionals.
"Brenda Burman is highly qualified to be the Commissioner of the Bureau of Reclamation and I am proud to support her nomination," said U.S. Senator John McCain. "Brenda brings a wealth of knowledge on federal water policy and drought conditions in the West forged through years of service at the Department of Interior and as legislative counsel to former U.S. Senator Jon Kyl (from Arizona), one of the nation's foremost experts on federal and tribal water law. I encourage my colleagues in the Senate to swiftly confirm her nomination."
"It is difficult to imagine someone more qualified or well-suited to lead the Bureau of Reclamation," said Southern Nevada Water Authority General Manager John Entsminger. "Having served the water community for many years in a variety of roles, Brenda's ability to navigate the sometimes turbulent and always complex issues we face in the Western United States is unsurpassed. She will be an asset to the federal government and a resource for the myriad stakeholders who rely upon the Bureau's leadership and guidance."
"As someone who has over 10 years experience as a Regional Director with Bureau of Reclamation in two separate Regions, I have seen what it takes to succeed as Commissioner," said Roger K. Patterson, assistant general manager for the Metropolitan Water District of California. "Without a doubt, Brenda has the experience, skills, energy and vision to be a successful. I'm excited about the work she will do and I wish her the best."
Prior to her current position with Arizona's SRP Burman worked for Metropolitan Water District of Southern California, The Nature Conservancy, and Senator Kyl. She earned her Juris Doctor degree from the University of Arizona College of Law and a Bachelor of Arts from Kenyon College.
"​I welcome this opportunity and am thankful for the chance to serve again on the Bureau of Reclamation team," said Brenda Burman. ​​"​The men and woman of Reclamation have helped the West work through our most difficult water issues for over a hundred years. If confirmed, I look forward to working with Secretary Zinke and the administration to solve our most pressing water issues.​"​