Protecting the drinking water supply in Lake Sonoma Watershed with Fire Cameras Approved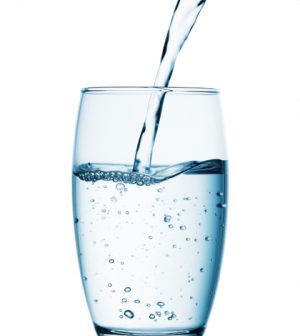 Plans targeting the protection of the drinking water supply for more than 600,000 residents in Sonoma and Marin counties received a major boost earlier this week when the Sonoma County Board of Supervisors approved a network of fire cameras that will provide early detection of wildfires in the Lake Sonoma Watershed. The cameras will provide firefighters with greater awareness of a fire's severity, where it is spreading and how quickly it is growing. The Sonoma County Water Agency (SCWA) will provide the primary funding for the first year contributing $477,037 to have a system of cameras installed, maintained and operated.
The Lake Sonoma Watershed Fire Camera Pilot Project is anticipated to be the first phase of a larger, regional network of fire cameras. The initial eight high-definition web cameras will be installed at locations in the north county region and most of the sites will take advantage of existing communications towers or infrastructure.
"These cameras will provide us with early fire detection and a level of situational awareness that is critical as we adapt to new wildfire behavior," said Sonoma Water Director and Board of Supervisors Chair James Gore. "We learned a painful lesson last October about what these extreme weather events can produce in terms of wildfires and we're seeing already this year that it is the new normal. This is an exciting project and I look forward to building on this effort and developing a regional network."
The planned system allows fire officials to take control of the fire cameras during wildfire emergencies to monitor fire and weather activity. It uses state-of-the-art, near-infrared technology for night vision. Located on mountain tops and high-visibility locations the cameras will be able to locate fire ignition spots by using triangulation.
Once the initial eight cameras are installed, officials hope to expand the system to include a five-county regional network that includes Sonoma, Marin, Napa, Lake, and Mendocino counties. The system will be modeled after existing fire camera networks currently operating in the Lake Tahoe region, the state of Nevada and in San Diego and Orange Counties.
Images from the existing fire camera networks are publicly posted at www.alertwildfire.org. They are frequently updated and can be viewed as time lapses of varying lengths. The fire camera network systems have proven successful, having assisted in more than 350 fires in the past two years and used by fire managers with the U.S. Bureau of Land Management, U.S. Forest Service, CAL FIRE and many local fire protection districts.
The recently upgraded Sonoma County Sheriff microwave communications network has enough bandwidth to support the Lake Sonoma Watershed Fire Camera Pilot Project and will incorporate some of the fire cameras at existing microwave tower sites. Final site selection for the Project's eight camera locations will be part of the implementation process.)
Each camera site will include a microwave tower that provides sufficient bandwidth to transmit the high-definition fire camera data. Utilizing these pre-existing sites – and the county's upgrade communications network — will substantially reduce the cost of implementation.
The countywide fire and emergency dispatch center (REDCOM) CAL FIRE dispatch centers have agreed to add the new Sonoma County fire camera operations to their dispatch center protocols and procedures. County Fire and Emergency Services is providing coordination assistance during the operational plan development.
The system's operations will use the dispatch centers to verify the fire, location and magnitude to determine the size and scale of response to dispatch as public 911 calls are received reporting smoke and potential fires. With the support of cooperating agencies and county departments, SCWA anticipates the project to be installed and operational by the end of September 2018 to assist the Sonoma County public safety agencies during high wildfire danger.
The Lake Sonoma Watershed Fire Camera Pilot Project is collaboration among numerous agencies, including SCWA, Sonoma County Fire and Emergency Services, the County's Sheriff's Office, County Information Services Department, the County General Services Department, Pepperwood Preserve, Fairfield Osborn Preserve, Sonoma State University, The Regents of the University of California, Scripps Institution of Oceanography (U.C. San Diego) and the AlertWildfire consortium of universities.