Reclamation awards two California agencies $400,000 grants for water marketing strategy projects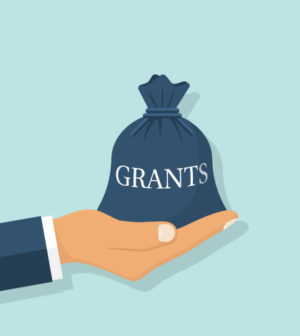 Two California water marketing strategy projects have received $400,000 each as part of the Bureau of Reclamation's grant of $2.1 million for planning activities awarded to help establish or expand water markets or water marketing transactions. The East Bay Municipal Utility District (EBMUD) in Oakland and El Dorado County Water Agency (EDCWA) in central California are part of nine agencies in California, Colorado, Idaho, Oregon and Washington to share in the $2.1 million Reclamation grants.
The nine grants were announced earlier this week by Bureau of Reclamation Acting Commissioner Alan Mikkelsen for planning activities in the development of WaterSMART water marketing strategies. The grants are to be used to conduct planning activities in developing a water marketing strategy. Water marketing denotes water rights transactions and includes the leasing, the sale or exchange of water rights undertaken in accordance with state and federal laws between willing buyers and sellers.
"Through water markets, willing buyers and sellers come together to share the water within their delivery area," Mikkelsen said. "Water managers need a variety of tools to manage water to assure a sustainable supply into the future. Water markets are just one of those tools."
The East Bay Municipal Utility District project is a partnership with the Bay Area Regional Reliability (BARR) to develop a water marketing strategy to support development of the Bay Area Regional Water Market Program. The strategy will define processes for identifying and resolving barriers to moving different types of water through the region thereby supporting the creation of a framework for moving water efficiently during droughts and other emergencies.
The BARR partners found their supplies significantly reduced during California's recent five-plus year historic drought. The project's primary objective is to increase drought resiliency and reduce the risk of conflicts by making more efficient and coordinated use of existing water supplies and infrastructure. BARR partners serve more than 6 million customers and support the Bay Area's substantial economy. Their $1,062,127 project cost is being offset by the $400,000 Reclamation grant.
The El Dorado County Water Agency is also a partnership project. In conjunction with several other municipal water suppliers within the American River Basin they will develop a regional water marketing strategy addressing shortfalls in the American River Basin and within Reclamation's Central Valley Project. The $400,00 Reclamation grant will provide nearly 50 percent of the project's $842,218 total cost to provide a source of transfer water to users south of the Delta, as contemplated in Reclamation's Long-Term Water Transfer Program approved in 2015.
The water marketing strategy will focus on increasing coordination between regional conjunctive use, groundwater banking activities, and federal operation of Folsom Dam, in order to increase water supply reliability for regional municipal and industrial agencies. Groundwater storage can be leveraged to augment the limited storage of surface water in Folsom Lake, providing needed buffers to weather droughts with partnership's increased coordination.
The WaterSMART program aims to improve water conservation and sustainability, helping water resource managers make sound decisions about water use. The program identifies strategies to ensure generations, now and in the future, will have sufficient amounts of clean water for drinking, economic activities, recreation and the health of our ecosystem. To learn more, please visit https://www.usbr.gov/watersmar