Reclamation proposes fee collections for day use and boat launch areas at Lake Berryessa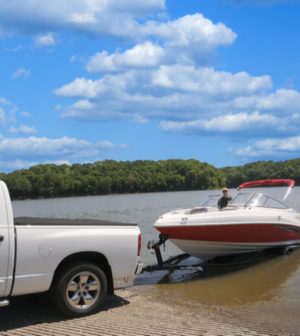 Day use and boat launch areas at Capell Cove Boat Launch, Oak Shores and Smittle Creek Day Use Areas at Lake Berryessa could soon see fee collections for those using the popular recreation areas. The proposed fees would be used to improve local facilities, provide increased visitor services and protect natural resources.
According to documents filed by Reclamation with the Federal Register fees for day use would be $5 per vehicle ($50 annual fee) and boat launching would be $10 per launch ($100 annual fee). Visitors wanting to use shade shelters would incur a $25 fee per shade shelter.
All interagency Senior and Access Passes will be accepted for day use; boat launching would be discounted by 50 percent. The Federal Lands Recreation Enhancement Act, or FLREA, authorizes federal agencies and bureaus to participate in a fee collection and retention program, issue special recreation use permits and participate in the nationwide parks pass initiative known as the Federal Interagency Pass Program.
The Federal Lands Recreation Enhancement Act directs the Secretary of the Interior to publish a six-month advance notice in the Federal Register whenever new recreation fee areas are established. The new fee proposal for the Lake Berryessa recreation areas was filed on July 19. An analysis of nearby Federal and state recreation areas with similar amenities shows that the proposed fees are reasonable and typical of similar sites in the area. Funds from fees would be used for the continued operation, maintenance and improvements of the reservoir area recreation amenities and related programs.
Reclamation is seeking comments and suggestions on the proposed fees. Public comments are being accepted through Jan. 21, 2019 and public meetings will be held soon to gather input as well. Meeting dates will be announced soon and will be posted at https://www.usbr.gov/mp/ccao/berryessa/index.html.
For additional information or questions regarding this proposal by Reclamation you can contact the Lake Berryessa Visitor Center at 707-966-2111.