Reclamation schedules public input meetings on proposed new fee program at Lake Berryessa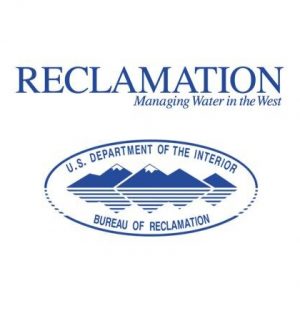 Three public meetings to gather feedback on the proposed new fee program at Lake Berryessa in the Napa Valley have been scheduled and the Bureau of Reclamation is seeking input on how to best use the collected funds. The proposed fees would fund improvements to recreation facilities and programs, provide increased visitor services and protect natural resources at Lake Berryessa but the public meetings are to help determine the preferences of the public for these expenditures.
Public meetings have been scheduled as follows though additional meetings may be scheduled:
September 4, 5:30-7:30 p.m.
Spanish Flat Senior Center
4380 Spanish Flat Loop Road
Napa, CA 94558
September 6, 5:30-7:30 p.m.
Winters Public Meeting Room/Winters Fire Department
700 Main Street
Winters, CA 95694
September 11, 5:30-7:30 p.m.
Elks Lodge, Napa
2840 Soscol Ave.
Napa, CA 94558
The July 30 edition of California Water News Daily had indicated that the Federal Lands Recreation Enhancement Act directs the Secretary of the Interior to publish a six-month advance notice in the Federal Register whenever new recreation fee areas are established. The new fee proposal for the Lake Berryessa recreation areas was filed on July 19. An analysis of nearby Federal and state recreation areas with similar amenities shows that the proposed fees are reasonable and typical of similar sites in the area.
Documents originally filed by Reclamation with the Federal Register proposed that fees for day use at Lake Berryessa would be $5 per vehicle ($50 annual fee) and boat launching would be $10 per launch ($100 annual fee). Visitors wanting to use shade shelters would incur a $25 fee per shade shelter.
All interagency Senior and Access Passes will be accepted for day use; boat launching would be discounted by 50 percent.
In addition to the above scheduled public meetings, written comments from the public can be submitted until January 21, 2019. Comments on the proposed new fee site can be submitted to:
Margaret Bailey, Park Manager
Lake Berryessa Field Office, Bureau of Reclamation
5520 Knoxville Road
Napa, CA 94558
Written comments can also be emailed to: mbailey@usbr.gov. For questions or any needed additional information you can contact 707-966-2111 or consult the Federal Register Notice at: https://www.federalregister.gov/documents/2018/07/25/2018-15909/notice-of-proposed-new-fee-site-lake-berryessa-napa-california-federal-lands-recreation-enhancement.