Riverside-area teachers eligible for water education grants from Western Municipal Water District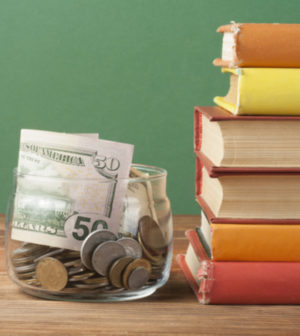 Western Municipal Water District (WMWD) is encouraging all K-12 teachers in western Riverside County to apply for the 2017-18 Lois B. Krieger Water Project Grants for Educators. Grant applications and funding are open to private and public schools in the Alvord, Norco, Corona, Jurupa, Lake Elsinore, Murrieta, Riverside and Val Verde school districts.
"Each year, Western recognizes teachers in Riverside County and provides them with resources to make water education available to students – the future water leaders – in our service area," shared Western's General Manager John Rossi. "It is through the dedication and creativity of our local educators that students are able to learn about water and how to use it wisely."
The grants are named for Lois Krieger, who served as WMWD's representative to the board of directors of the Metropolitan Water District of Southern California for 25 years. She was the first female chairperson of Metropolitan as well as the first female President of the Association of California Water Agencies. Krieger was instrumental in developing a comprehensive water policy, "Water for Californians" and she represented WMWD during the droughts of the late 1980s and early 1990s and also worked on Colorado River issues.
The grants are intended to provide resources for teachers to implements water-related lessons that would otherwise not be possible or feasible. Project proposals must pertain to lessons on water systems and its direct impact within the community. Water lessons plans can be included in area of study from the sciences to the arts; teachers from any area of study are encouraged to apply.
Since 1995, more than 400,000 students and educators have been recipients of the benefits of the Lois B. Krieger Water Project Grants for Educators. Grants funds are available for up to $1,000 per teacher. Applications must be received by Nov. 10. Additional information regarding the grant and the application from can be found at: http://wmwd.com/482/Lois-B-Krieger-Grant-Application.