Sacramento-area Sanitation District to Pay Penalty for Violations at Wastewater Treatment Plant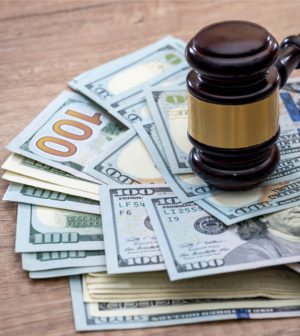 Inspections by the U.S. Environmental Protection Agency (EPA) in May 2016 at the Sacramento Regional Wastewater Treatment Plant found that facility staff had not immediately notified the National Response Center of three separate releases of chlorine in 2013 and 2014, a violation of the federal Comprehensive Environmental Response, Compensation, and Liability Act's reporting requirements. The EPA reached a settlement earlier this week with the Sacramento Regional County Sanitation District for chemical safety and risk management violations for the wastewater treatment plant violations. the sanitation district will pay a $37,830 civil penalty and make improvements to its risk management practices.
Violations at the treatment plant included failure to perform certain equipment tests and inspections and failure to adequately investigate a release of chlorine. Facility staff had not complied with EPA's risk management program regulations, in violation of the Clean Air Act. Facilities that store large amounts of regulated substances are required to practice proper implementation of risk management programs to help prevent and control chemical releases.
"Public agencies must ensure the safety of their workers and nearby residents when using hazardous chemicals," said EPA Pacific Southwest Regional Administrator Mike Stoker. "Compliance with good chemical management practices helps to protect public health and the environment."
In addition to the civil penalty, the EPA's settlement requires the sanitation district to certify that certain equipment complies with risk management plan requirements. This will include updating the piping and instrument diagrams included in its risk management plan and arrange for a third-party audit after upgrading the gas management system.
As part of the settlement, the sanitation district is also required to spend an estimated $100,500 for emergency planning and preparedness programs in the city and county of Sacramento. The sanitation district will provide the County of Sacramento Environmental Management Department with an incident response vehicle, portable radios and response gear. The Sacramento Metropolitan Fire District will receive a handheld device for identifying chemicals.
The Sacramento Regional Wastewater Treatment Plant is located in Elk Grove, CA. The facility treats wastewater from the cities of Citrus Heights, Elk Grove, Folsom, Rancho Cordova, Sacramento and West Sacramento as well as the communities of Courtland and Walnut Grove and unincorporated areas of Sacramento County.