San Bernardino County Water Conference honors 18 Inland Empire H2O Heroes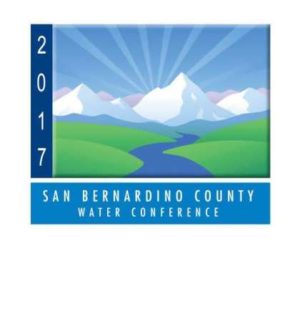 More than 300 attendees honored 18 individuals and organizations as Inland Empire (IE) H2O Water Heroes at the 11th annual San Bernardino County Water Conference. The conference was held at the Ontario DoubleTree Conference Center and was attended by elected officials, water agencies' board and staff members, representatives from various Southern California counties, state officials and community members.
The honorees were saluted for a multitude of reasons and represented those directly involved in the water industry and related industries. The conference was hosted by the Baldy View Chapter of the Building Industry Association (BIA) and President Ali Sahabi presented the awards. The IE H2O Hero honorees included:
Organization of the Year: Mars Petcare – recognized for their water savings efforts at their operation in Southern California
Innovator of the Year: Inland Empire Utilities Agency RP-5 Battery Storage Project – honored for battery storage as excess renewable generation to power IEUA's facilities when demand on the electrical grid is high
Education Partner: Chaffey Joint Union High School District's EPA WaterSense QWEL Certification Program – awarded for encouraging the pursuit of water careers for high school student through their QWEL certification program
Project of the Year: Mill Creek Wetlands – The 11 Mill Creek Wetlands partners were recognized for the Recreation and Restoration Demonstration Project, a collaborative pilot project, designed for use on a larger scale to enhance recreational opportunities, restore native habitat for both plant and wildlife species, and improve water quality. The public-private partnership is located on land owned by US Army Corps of Engineers and private land. Honorees for the project included:
New Model Colony Consortium
City of Ontario
City of Chino
Santa Ana Regional Water Quality Control Board
San Bernardino County
US Army Corps of Engineers
California Department of Fish and Wildlife
Santa Ana Watershed Project Authority
Congressman Ken Calvert (R-42nd District-Corona)
Natural Resources Agency
State Water Resources Control Board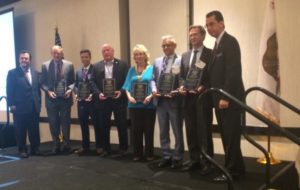 Four individuals were honored at the conference for their Outstanding Leadership to the water community. All are either recent retirees (or semi-retired) and collectively they represent more than 75 years of dedicated work in the field. The honorees were:
Kirby Brill – former General Manager at Mojave Water Agency
Eunice Ulloa – former General Manager at Chino Basin Water Conservation District
Celeste Cantu – former General Manager for the Santa Ana Watershed Project Authority
Joe Grindstaff – General Manager at Inland Empire Utilities Agency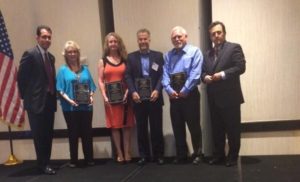 Brill, who recently relocated to Montana, said that receiving the award is a high point in his water career. He said that "water is where I spent the majority of my career and this is perhaps the pinnacle of my career. It's special to be with my peers that I very much respect." Although he claims that the transition into retirement is hard – "emotionally and geographically, it's also exciting," Brill is looking at some consulting work on the horizon.
Cantu may have retired as general manager at the Santa Ana Watershed Project Authority but in reality she has only semi-retired. Cantu is active with the Water Education for Latino Leaders (WELL) which provides a variety of educational opportunities for state legislators and other elected officials. Although WELL focuses on the Latino community it is not exclusive to that population. WELL hosts an annual conference for all elected Latino Officials and a conference for state legislators in order to bring forward water issues. Additionally, the WELL UnTapped program is a selective, year-long fellowship program for local elected leaders aimed at helping participants make an impact on California water policy while addressing community challenges with water.
Cantu was reluctant to focus on her receiving her IE H2O Hero Award. Instead she spoke of her "high regard for the local BIA chapter." She cited the group as distinguishing itself as "innovative, visionary and working to craft solutions and synergy." Cantu said that the local BIA "…symbolizes an icon of cross industry cooperation and collaboration. That's magic to me!"
Cantu also maintains an active role in the Santa Ana Watershed Project Authority with the One Water One Watershed (OWOW). OWOW is an innovative Integrated Regional Water Management Plan (IRWMP) planning process being developed within the Santa Ana River Watershed.