San Diego-based RainThanks & Greywater receives national award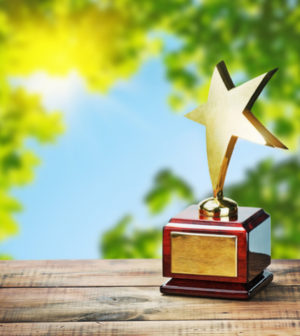 Green America, a leading green economy organization has recognized and honored San Diego-based RainThanks & Greywater and two other U.S. "green" gardening businesses with their "People & Plant Award." The award recognizes innovative U.S. small businesses that integrate environmental and social considerations into their strategies and operations.
The winners of the $5,000 prizes were selected by the public during a month-long online voting period. The businesses that the public vote on are determined by public nominations and an expert panel of judges: Gigi Abbadie, Aveda; Justin Conway, Calvert Foundation; Tess O'Brien, Clean Power Perks, Jennifer Snyder, Clif Bar; Erlene Howard, Collective Resource, Inc., Dale Luckwitz, Naturepedic; Jonathan Reinbold, Organic Valley; Martin Wolf, Seventh Generation; and Andrew Korfhage and Fran Teplitz, both of Green America.
Award recipient RainThanks & Greywater is a woman-owned, socially responsible enterprise specializing in systems that divert greywater and rainwater back to the landscape for growing food. Reusing greywater (relatively clean waste water) is a simple solution with a big payback. Unfortunately, greywater reuse is still in its infancy and there are few resources to help property owners implement a system.
"We are thrilled to accept the People & Planet Award from Green America for our work helping gardeners save water while growing food," said Candace Vanderhoff, founder of RainThanks & Greywater. "Utilizing our systems, gardeners have been able to save thousands of gallons of water, while reducing water cost by simply capturing greywater or rainwater to irrigate crops. RainThanks & Greywater will use the funds to bring our DIY greywater system to market."
"It's crucial to consider the planet in all aspects of our lives, but one of the ways our behavior has the most immediate impact is right in our own backyards," said Fran Teplitz, Green America's executive co-director. "This round of awards honors businesses who are helping American consumers green up their outdoor spaces. By supporting companies that promote environmentally responsible gardening practices, we can do better for people and the planet."
The two other recipients of Green America's 2017 "People & Planet Awards" were CERO Cooperative based in Boston and GrowAsis Urban Garden Consulting in Chicago.
Founded in 1982, Green America (formerly Co-op America) provides the economic strategies, organizing power and practical tools for businesses and individuals to solve today's social and environmental problems. The green economy organization will announce the theme for the next round of their award winners sometime this fall.