San Diego County Water Authority awards prizes in Live WaterSmart Photo Contest on Instagram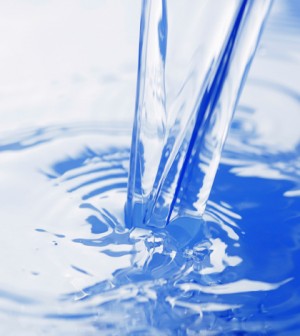 In its first-ever Instagram Live WaterSmart Photo Contest, the San Diego County Water Authority (SDCWA) recently announced the winners for the photos and captions submitted for the contest. The contest – held throughout May in celebration of Water Awareness Month – encourage residents to submit photos to demonstrate what water means to them.
Fans throughout the county selected the contest's winners by posting the most "likes" for the individual entries. The contest asked that the entries demonstrate the meaning of water for individuals with photos and captions telling how they experience it, use it, appreciate it and know of its importance in everyday activities and their surroundings. More than 80 entries were received by SDCWA.
The Water Authority awarded first and second grand place honors as well as two runners up. Candace Chu of San Diego was the first grand prize winner for her photo of the flowering shores of the Cabrillo National Monument and its caption about natural resource sustainability. She earned 200 "likes" on Instagram.
The panel of Water Authority judges awarded the second grand prize winner accolades to Genevieve Fong of Chula Vista. Her photo – recognized for its originality, composition and connection to the contest theme – was taken at the Living Coast Discovery Center in Chula Vista. It highlighted the relationship between water and all living things with a photo of a pond reflecting trees, the sky and a lone waterfowl.
The contest's runners up were Sandra Carlson of San Diego and Abby Wattierrez of Encinitas. Carlson submitted a photo from under Scripps Pier with a caption reflecting on the role water plays in research. Wattierrez entered a close-up photo of water droplets giving life and beauty to a rose at the world-famous Butchart Gardens in Victoria, British Columbia.
Contest winner received a variety of prizes contributed by contest sponsors. All eligible contest participants received two tickets to the Fleet Science Center in Balboa Park. Contest sponsors included the Hilton La Jolla Torrey Pines, SeaWorld San Diego, Balboa Park Cultural Partnership, The San Diego County Fair and The Cravory (a cookie company with locations in Carlsbad and Point Loma.)
"This contest reminds us all of how valuable water is in our region and how important it is in our daily life," said Mark Muir, chair of the Water Authority's Board of Directors. "Although drought conditions have ended, the contest participants' photos and captions show our region's residents know the benefits of living a WaterSmart lifestyle and how just about everything around us is connected to water."