San Jose Flood Victims Relief Fund receives $10,000 donation from Santa Clara County Realtors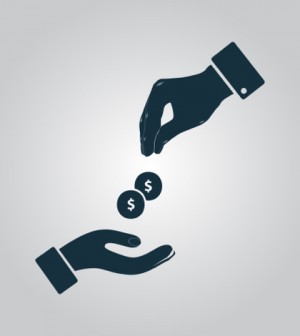 Water deluged and flooded San Jose has received a $10,000 donation from the Santa Clara County REALTORS® Foundation for the San Jose Flood Victims Relief Fund. The Relief Fund, set up by San Jose Mayor Sam Liccardo and Silicon Valley Community Foundation, will be used to support nonprofit agencies in the San Jose area who are providing immediate and long-term relief and recovery assistance to San Jose flood victims.
"The Santa Clara County REALTORS® (SCCR) Foundation strives to help families and revitalize our local communities, and this includes assisting in disaster relief," said Bonnie Wilson, chairperson for the Foundation. "We are inspired by the response from our REALTOR® Community, and we hope to continue our work in uniting local real estate professionals in giving back and enriching the lives of those affected by this unfortunate event."
The SCCR Foundation is the charitable arm of the Santa Clara County Association of REALTORS®. It is comprised of over 6,000 realtors and affiliates in the San Francisco Bay Area. The SCCR Foundation aims to bring organized real estate together by investing in its local neighborhoods with compassion, foresight and action.
"It is heartbreaking to see so many families displaced from their homes but I am heartened by the outpouring of community support," said Neil Collins, CEO of the Santa Clara County Association of REALTORS®. "I am proud and grateful that our members responded to the needs of the community that we serve. Those impacted by the flooding remain in all of our prayers."
Over 14,000 people were impacted by the overflowing Coyote Creek due to spillover from the Anderson Reservoir. Officials have acknowledged that they significantly misjudged how much flooding might occur. Residents were unprepared for the water that inundated neighborhoods, flooded homes and businesses and forced evacuations. A local assistance center was opened on Saturday at Shirakawa Community Center at 2072 Lucretia Avenue in San Jose to provide what officials are describing as a "multiagency, one-stop center for residents and businesses who have been flooded to obtain help."
The flooding, which rose to nearly four feet above the flood stage, and broke a record set in 1922, has left residents with unanswered questions and officials scrambling to find answers as to how things could have gone awry so quickly and dramatically.